Harper's Bazar has counted on us once again in the last edition. This article was however really special since the photographer was Alberto Garcia-Alix, one of my favourite Photography National Award winners.
His muse was this time Violeta Sanchez, also Helmut Newton's muse and friend and one of the most acclaimed Yves Saint Laurent, Moschino and Jean Paul Gaultier's stars. This Franco-Spanish model and actress is the history of fashion herself.
Here's the link to our section with the Spanish Mantillas and shawls with those samples used for this outstanding fashion post.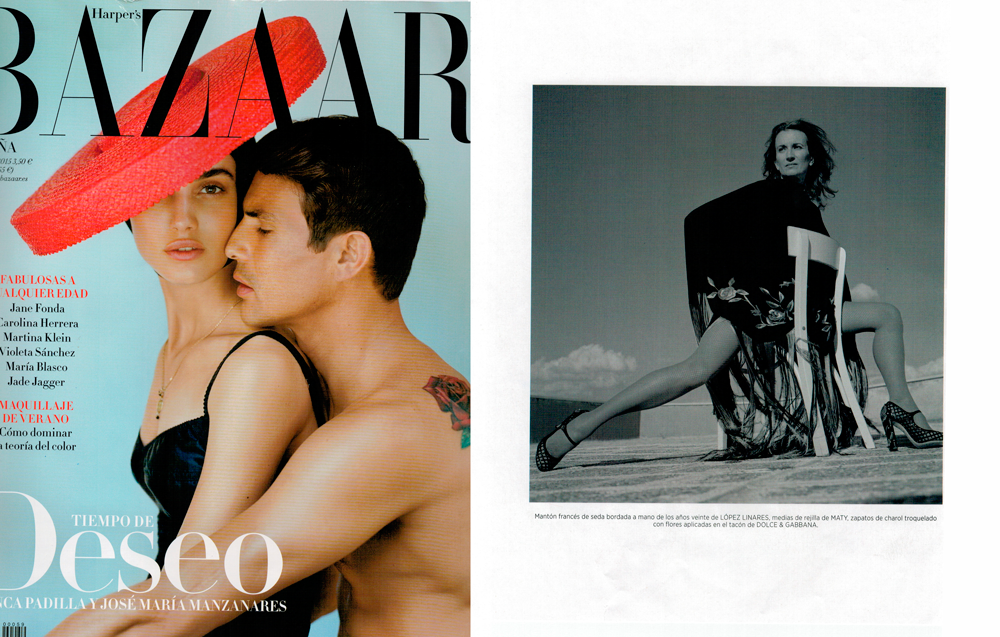 Article by: Beatriz Moreno de la Cova
Photography: Alberto Garcia-Alix
Interview by Sara Hernando
Accessories by Vintage by Lopez-Linares