Year: 1954.
Director: Alfred Hitchcock.
Stars:
James Stewart (L. B. Jefferies).
Grace Kelly (Lisa Carol Fremont).
Wendell Corey (Thomas J. Doyle).
Thelma Ritter (Stella).
Raymond Burr (Lars Thorwald).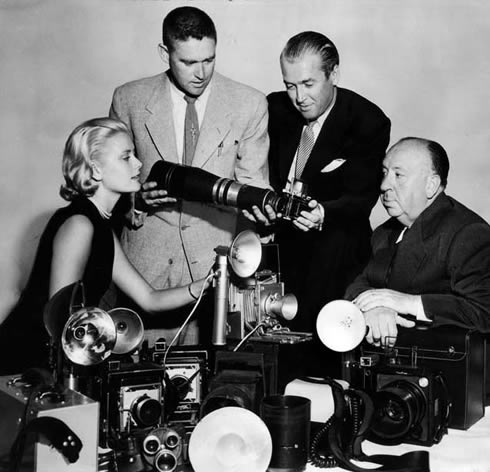 Awards:
The film was nominated to four Oscars: Best Director, Best Writing, Best Cinematography and Best Sound, and also won many other awards we invite you to check in the IMDB website.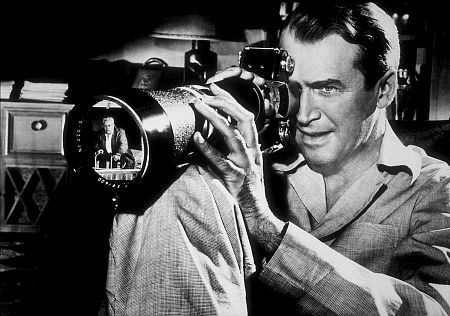 Curiosities:
The movie was shot in an only set. The whole scenerio was built, both the patio and the appartment with water and power. A few of them were even furnished. It took months to build all that.
But for the three first scenes, where an orchest is playing music, the only audie you can perceive is the natural sound of things. Music in the Street, chats and other daily and common sounds.
This is the only film where Grace Kelly smokes a cigarette.
Alfred Hitchcock shot the whole movie from the appartment, from where he commanded the actors via radio.
The actress on the role of Miss Torso was living in the appartment all the month long.
Hitchcock used one thousand spotlights to simulate daylight.
The film was about to be lost during the 60's due to the deterioration of the pigment that was used to give it color. Experts had to restore it.
The camera James Stewart shows in the movie is a 35 mm from Germany. The Producer Paramount Pictures intentionally covered the brand.
Alfred Hitchcock appears in a scene in the compositor's appartment while wind up a clock. The musical composer is Ross Bagdasarian, the creator of Alvin and the Chipmunks.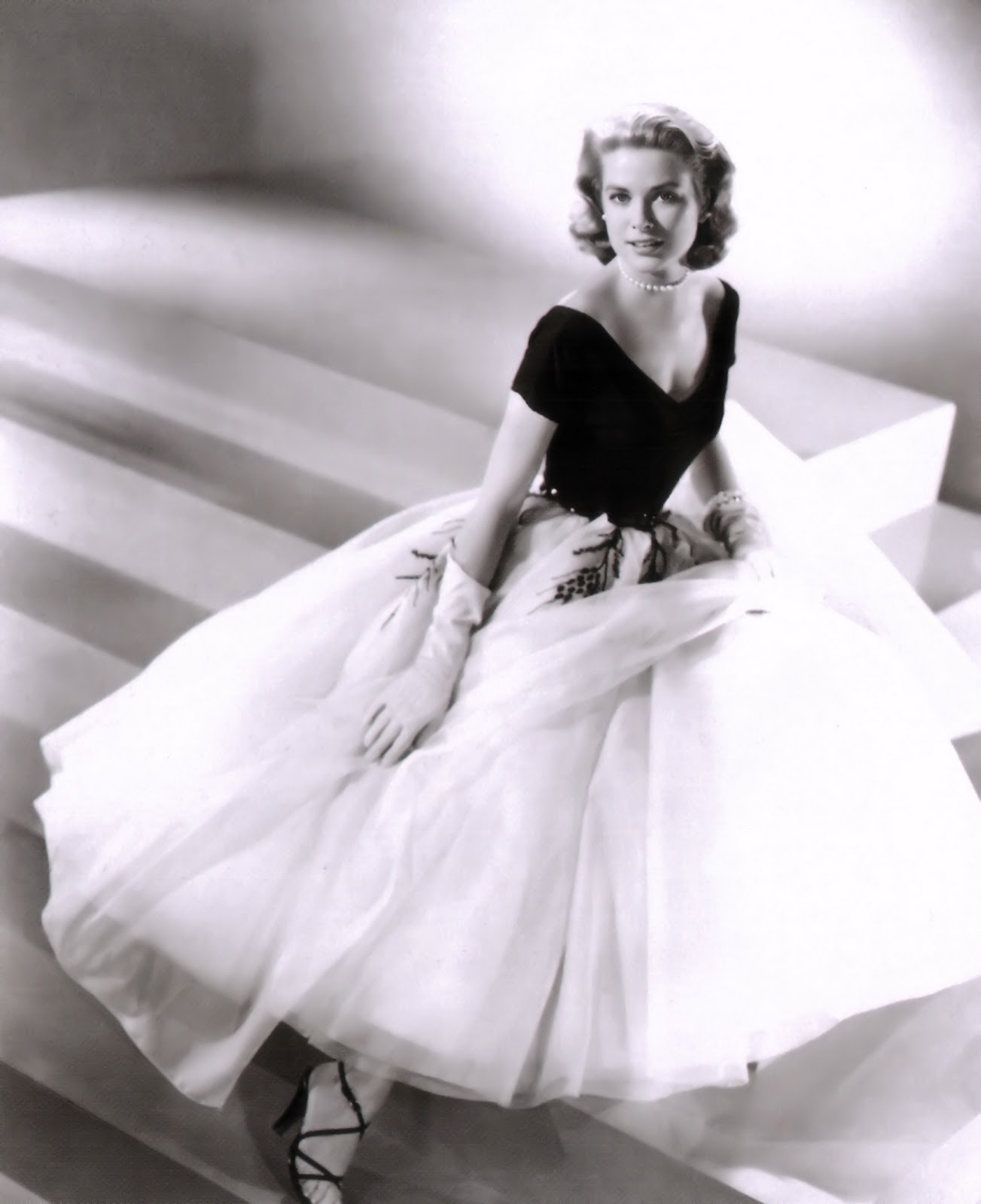 A patio and an appartment. That's all Hitchcock needed to film the movie that many think it's the great British director's best seller. There's even more. The main character has his leg in a plaster and can barely move during the entire film.
Grace Kelly, our protagonist this week, is breathtaking with that black dress. That image became one of the most famous of the actress. Although the role she plays is not essential, the light she radiates with her only presence, the way she moves and how she went to the camera looking at the viewer stright in the eyes made her enter into the Olympus of gods in cinema.
Alfred Hitchcock was trully in love with her and that's something you can perceive in this movie. The camera loves her and she enjoys it.
On the other hand, James Stewart grabbing his camera from a wheelchair keeps the audience engaged all the time, looking forward to the ending that is resolved the "Hitchcock way".
This is a unforgettable movie that this week opens our week until the exhibition Jewels of the History, based on those that the pretty Grace Kelly wore.
Trailer:
Images:
El submundo de alfred hitchcock.blogspot.com.es