May is a month dedicated to our elderlies, flowers and in general, to Spring. But also May si the month of the goddess who protects the humanity, the goddess Maia.
Long time ago it was common to celebrate during this month a mysterious ritual where only women were welcomed. It seemed to be linked to fertility and maternity.
This month the heart of my work is the lyres, pigeons, sedes and the colors green and white. The central piece is a beautiful section of an old furniture in mahogany that reminds me of an instrument invented by Hermes, son of Zeus and Maia.
Each still even I do is unique, as you can see, and I put all my back on it since the planning until de developing. All details are carefully programmed.
I'd love to tell you about each of the objects I include in my still evens, if you feel the curiosity.
This month I've finally seen the four first photographies in paper and I felt really touched. A photograph can't be finished until it's printed.
I'd like to thank Jose Martines-Chinchilla, from the photograph studio Digigrafico, for his patience and profesionality in his work.
I hope you like my May…
Here's "Maxima Maia, deam fruges vere rosam"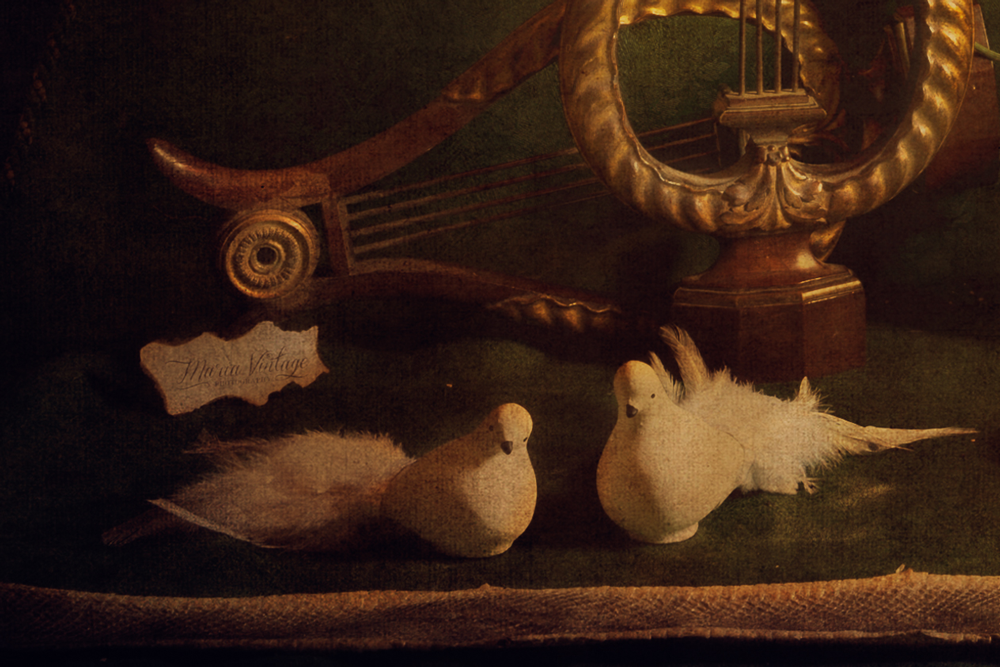 Images: @María López-Linares- Vintage Photography