Also known as pendants, hoops or studs. It's an ornament used both by men and women since the old times in order to decorate the earlobe.
There are plenty of forms, sizes and motives. It actually is a sort of jewel able to perfectly adapt to changes in fashion over the years.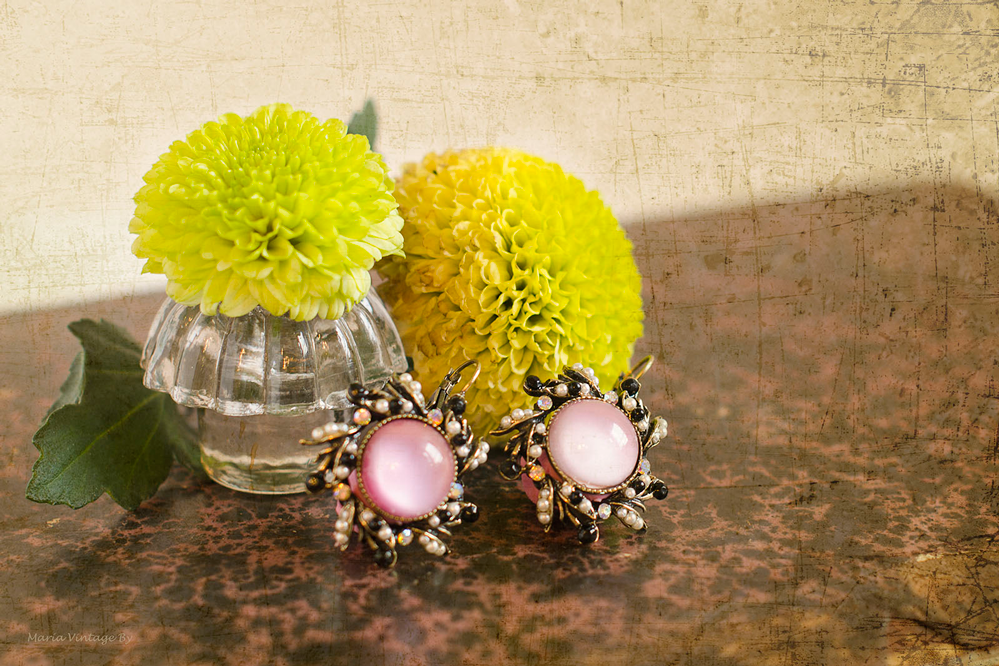 We find earrings in gold, silver or nobel metals: earrings decorated with precious or semiprecious stones or also cristal, with endless desings as varied as the imagination of the jewelry designer across the History.
This is the most well-known jewel and the most made by designer along the history of jewelry.
We can highlight 5 sort of fasteners or closures that we'll analyze in further articles:
POST OR STUD
OMEGA
FRENCH WIRE
CATALAN
CLIP-ON
Images: @María Vintage Photography