An "Object of Art" is a small high quality decorative ítem, very valued by collectors. They are pieces often made in reach materials like gold, silver, semiprecious stones, porcelain, mother-of-pearl, coral or enamelwork.
Some of these pieces are made with the only purpose of staying over a display cabinet and being exhibited. Others, however, are made for the personal use of the owner but ended up in a glass cabinet anyway, due to the fineness of the piece or the high value.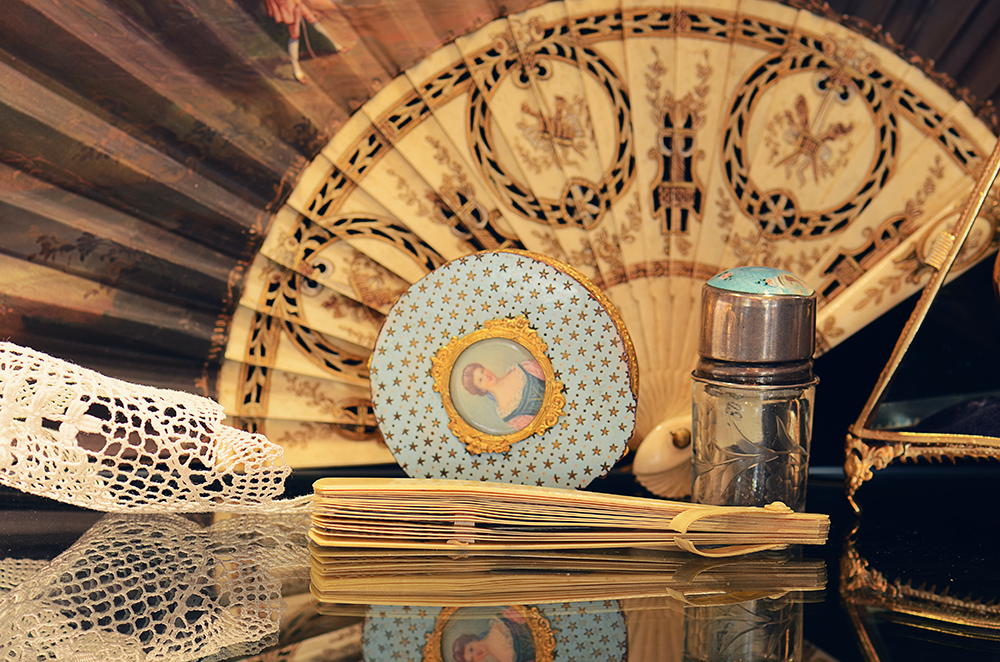 The perfect cabinet to be placed on are elevated, to avoid being touched and covered by glass. These kind of cabinets are closed furniture that back in the past were used to keep safe silverware, porcelains or vintage books.
This way these especial pieces can be exhibited to the public in museums or personal houses, so they are protected against damage, dust or inexperienced hands.
The most frequent collections across the world are fans, little boxes or miniatures in porcelain, silver pieces, golden little statues with semiprecious stones and many other distinguish and exquisite pieces worth of being kept safe and well protected.