A ring is hoop thick or thin that is used as an accessory to decorate fingers. The original name is anellus, coming from Latin.
We have proof that many ancient civilizations already used this piece along the History, like Egyptian, Greek, Persian and Roman. Back in the beginning rings were made of gold, silver, bronze and iron. Nowadays it is more common to use only the two first materials, that is gold and silver. However you'll find a very especial pieces made in ivory, cristal or even precious stones.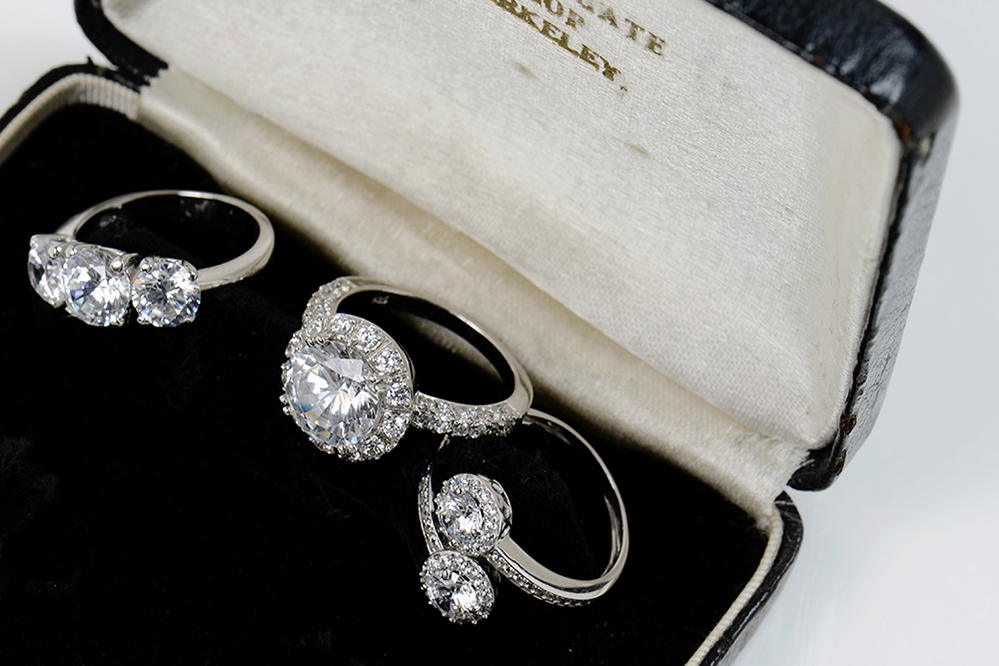 Here are the different types of rings:
Weddign or nuptial ring. The old name came from the word "join" or "alliance".
Engagement ring: This is the ring a bride-to-be gets the day she is asked to be married. The hand where you should wear it depends on the country. In Spain, for example, is in the left hand. In UK and the US, in the right one.
Marquise ring: This kind of jewel has a squared or rectangular shape and it usually rather is narrow than long.
Seal ring: Those rings you saw in old families with a legacy. It has a seal or engraving with the badge of the family.
Solitaire ring: It only has one unique stone, usually a diamond.
Three-stones rings: It's exactly what the name indicates: a ring with three stones, usually in the same color and size. The most used pieces are made with diamonds.
"You-and-me" rings: It's made with two equal stones linked in an asymmetric shape.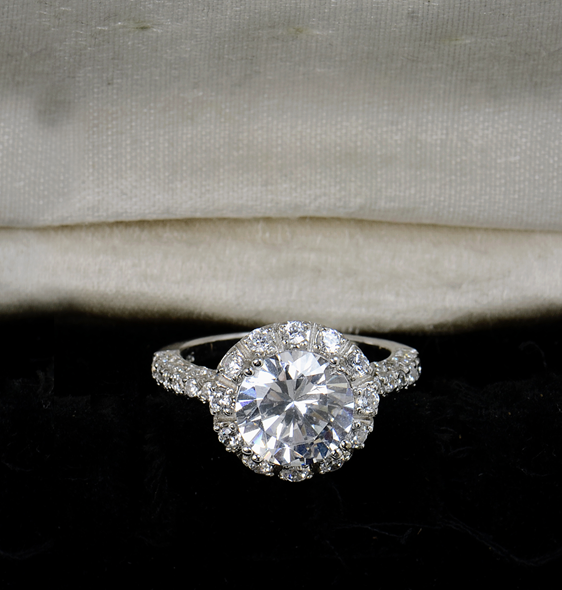 Imágenes: María Vintage Photopraphy