First of all, I'd like to differentiate "tiara" from "diadem", although the origin is the same. The best place to wear a tiara is the front of the head, where it'll be better seen. A diadem is placed on top of the head to hold the hair.
This is an elegant and fascinating jewelry usually linked to old European royal families that played a relevant role in History. Many of these tiaras were dissambled when they stopped being in style and added the gems to other jewels.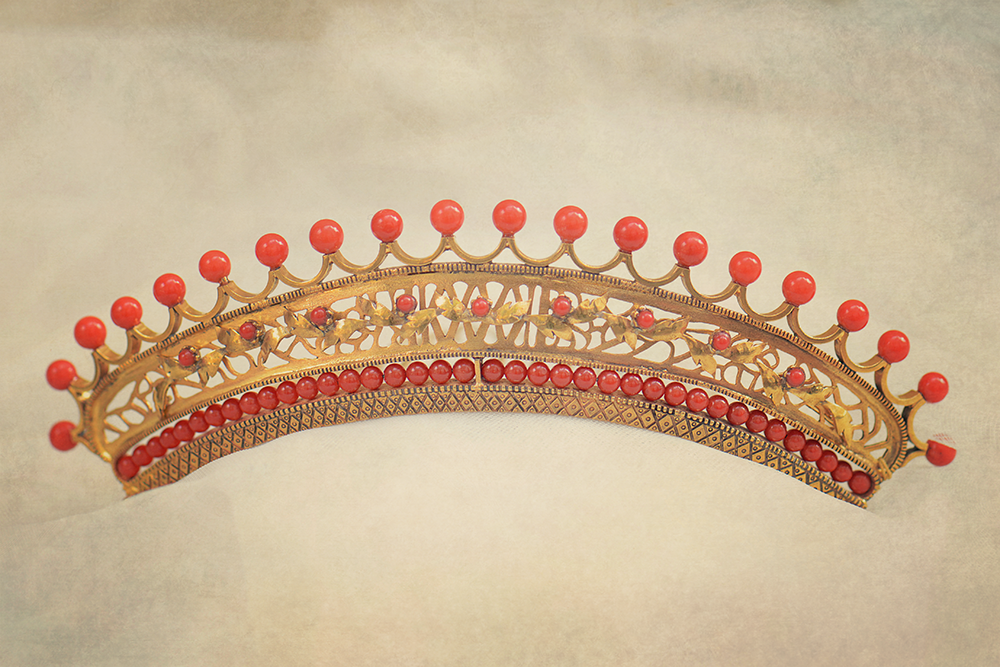 Romans played a very important role in the evolution of the tiaras. They started this fashion and used precious stones like amethysts, pearls, emeralds, sapphires and diamonds to make them. In Greece, on the contrary, they were made out of leaves and flowers. Their designs are used still nowadays.
Lately, the tiara has been adapted to be used in weddings. It's the most elegant and sophisticated jewel for a bride since it'll give her a especial shine that day. In my humble opinion there's nothing that can make the bride feels so especial like tiaras. For many this is the only time in their lives when they'll wear a jewel like this.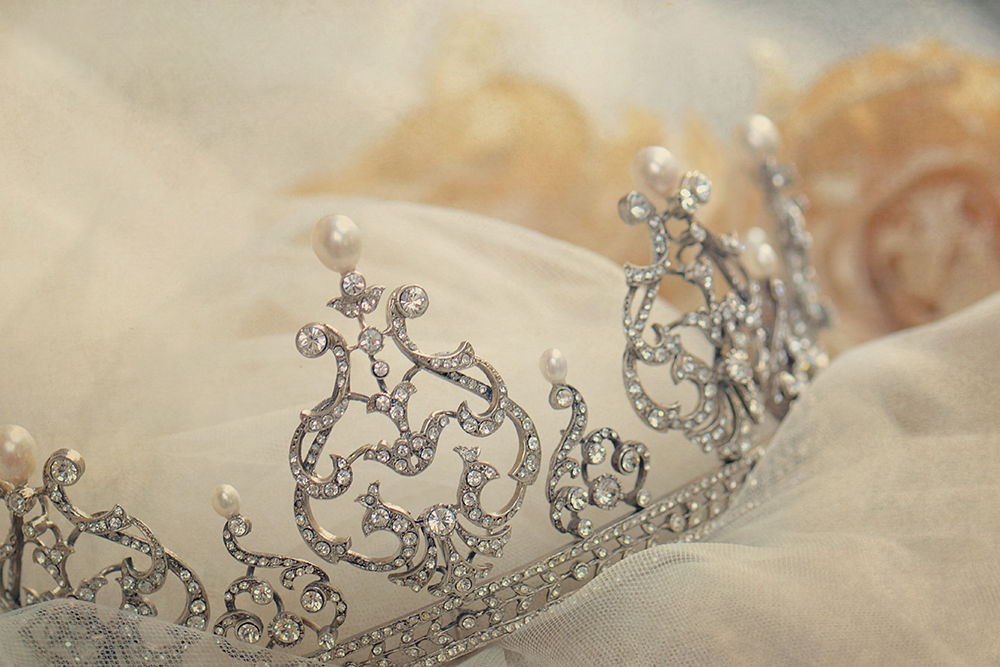 This habit – top the head of a bride in her wedding day, that is – has a meaning: The loss of her inocence and the triumph of love.
It's also frequent to see how has been used the "language of flowers" through the years, as well as the "language of the stones". That is something a jewelry artist has in mind when makeing new designs. The selection of the stones is particularly very important, since according to the old tradition of the lapidary, each stone has a meaning. Exactly the same happens with flowers. That is why the flower design and colors are so important in making tiaras, especially those made for brides.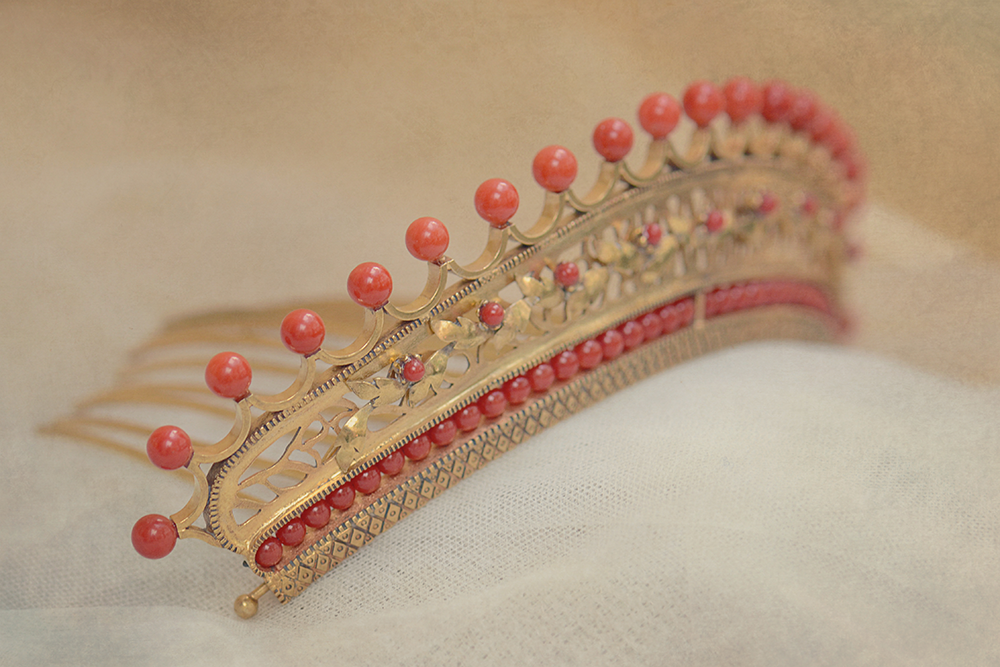 Let me give you a bite of the principal meanings: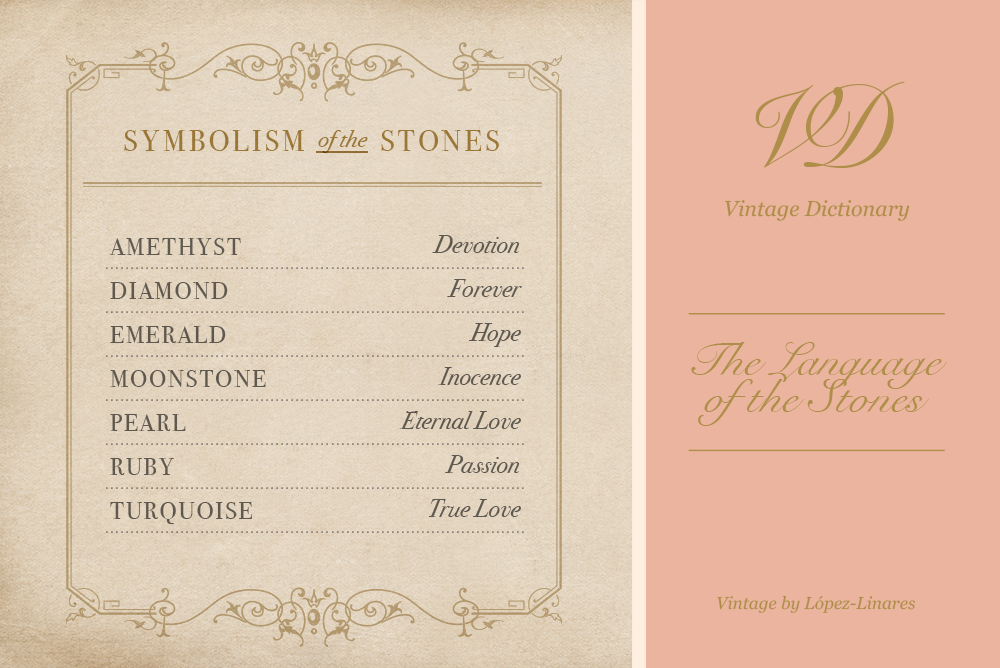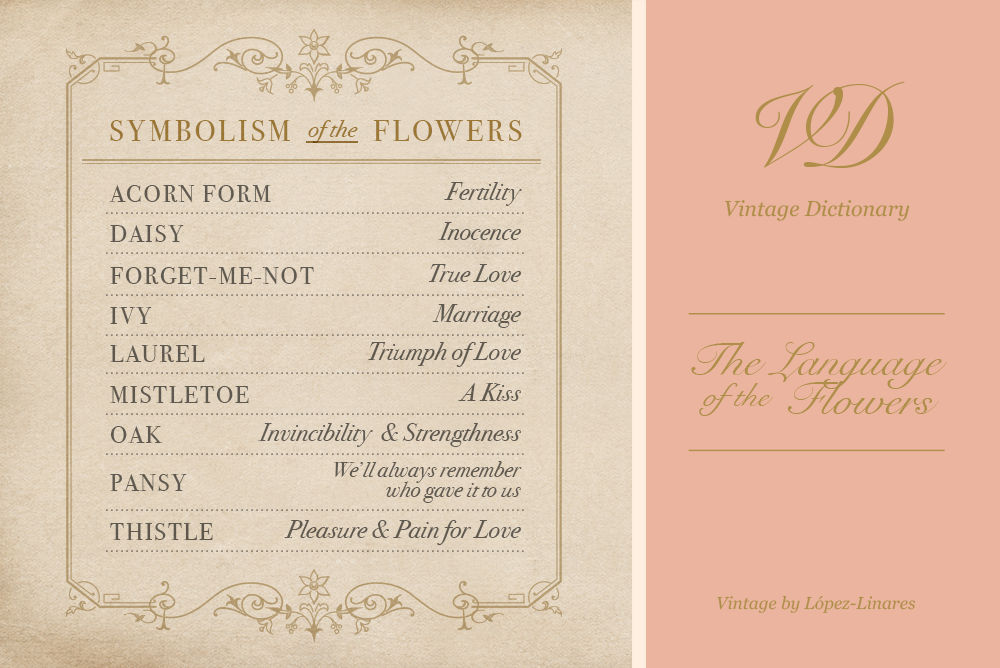 Images: María Vintage Photography