Year: 1951.
Director: Elia Kazan.
Stars:
Marlon Brando (Stanley).
Vivien Leigh (Blanche).
Kim Hunter (Stella).
Karl Malden (Mitch).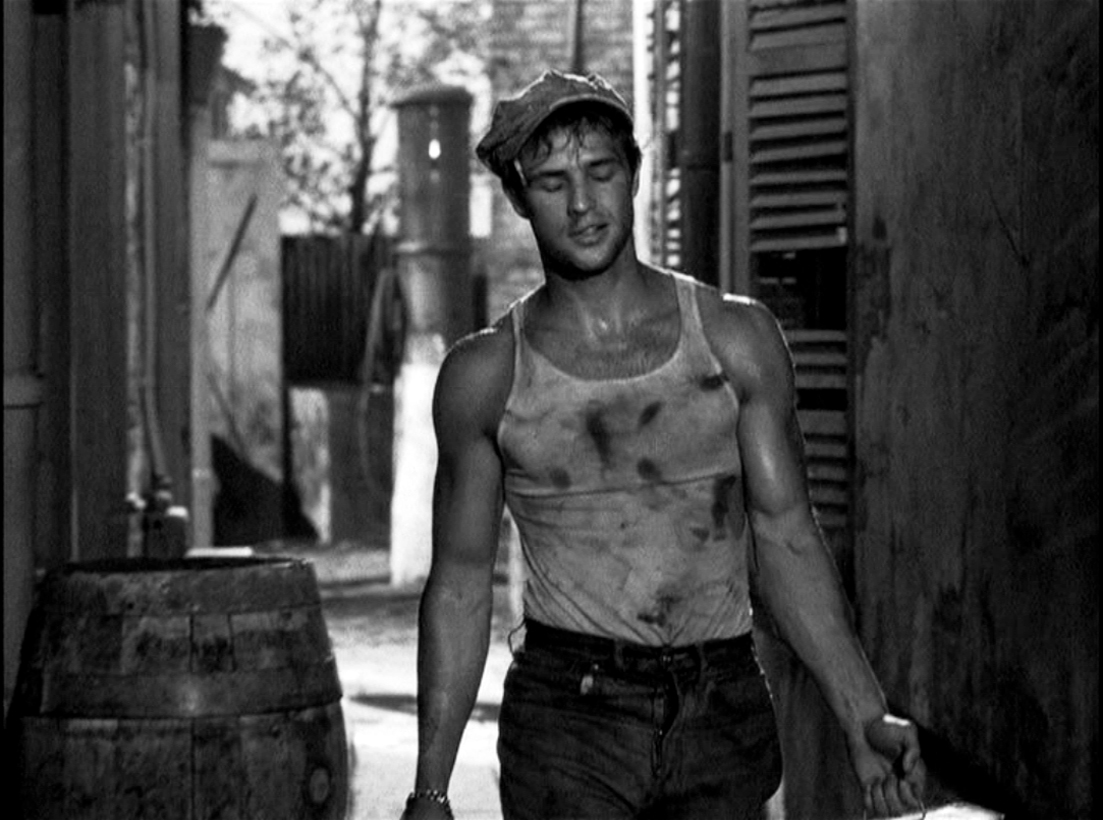 Marlon Brando's debut couldn't have been been better. The actor is colossal in his role of a lower-class brute and arrogant chauvinist. He also is challenging, disobedient and his only motivation is to be recognized by his strength and sexual appealing.
His strong personality has been marked by alcohol. To be honest, I started hating this man after a few minutes. His slight for his wife and sister in law's fragility and vulnerability is totally merciless.
Marlon fights Vivien Leigh, an unstable, weak, fragile and liar woman. Her performance is shocking. She plays the role of a southern lady who lives in a happy past and looks around all the time in need of friendlinss, admiring the beauty of life. The fear in her eyes every time Marlon Brando walks near her seems to be so real that you'll only feel an inmense pity for her all the movie long.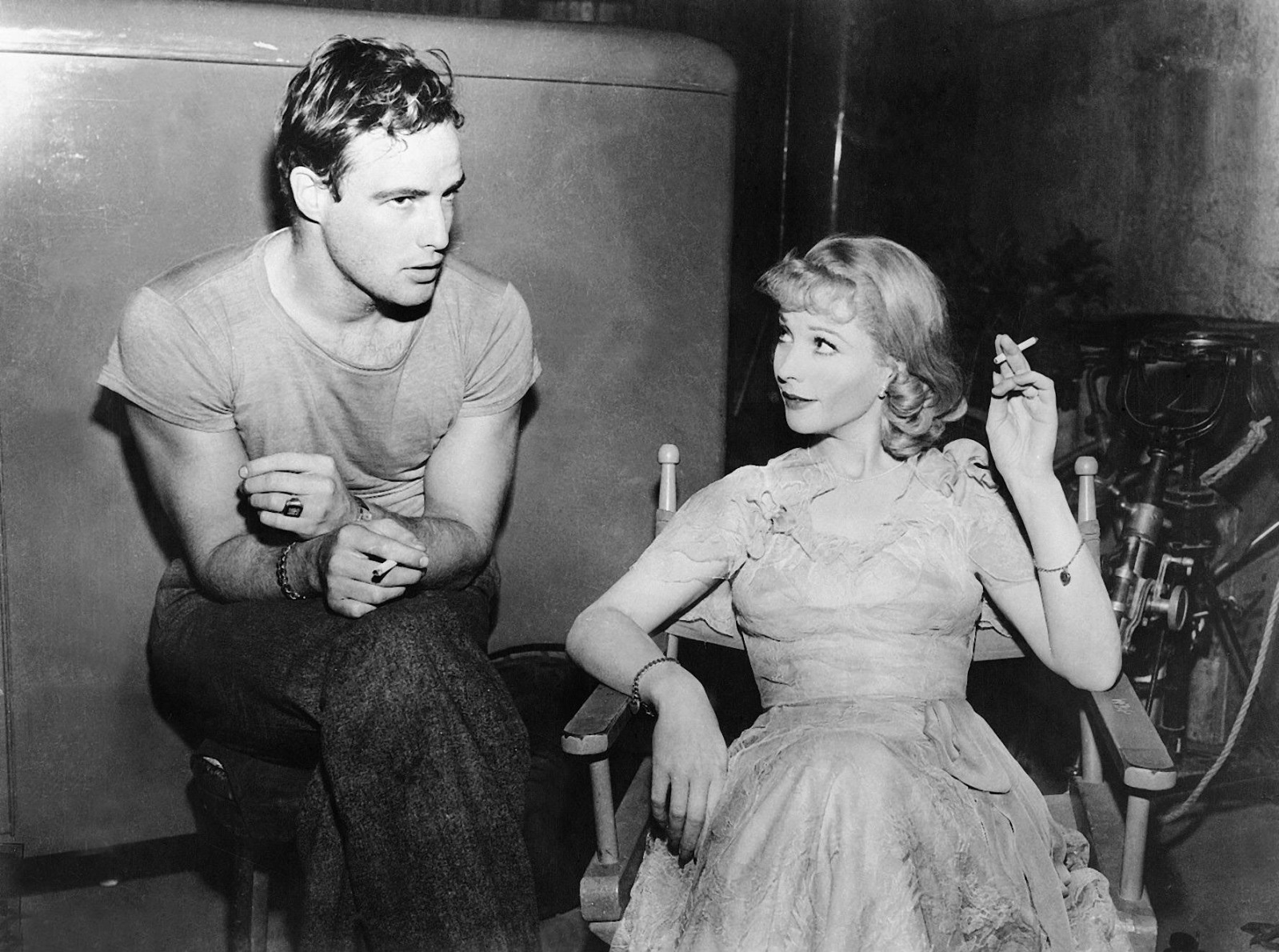 The battle between the two of them becomes in an interpretative duel covered in a non-comparable magnetism. This way Vivian Leigh is the perfect half for Brando. They both make an impressive couple.
A Streetcar Named Desire is hard, very hard… The two-hours film won't let you remain indifferent.
It's imposible to actually see it without feeling a lump in your throat.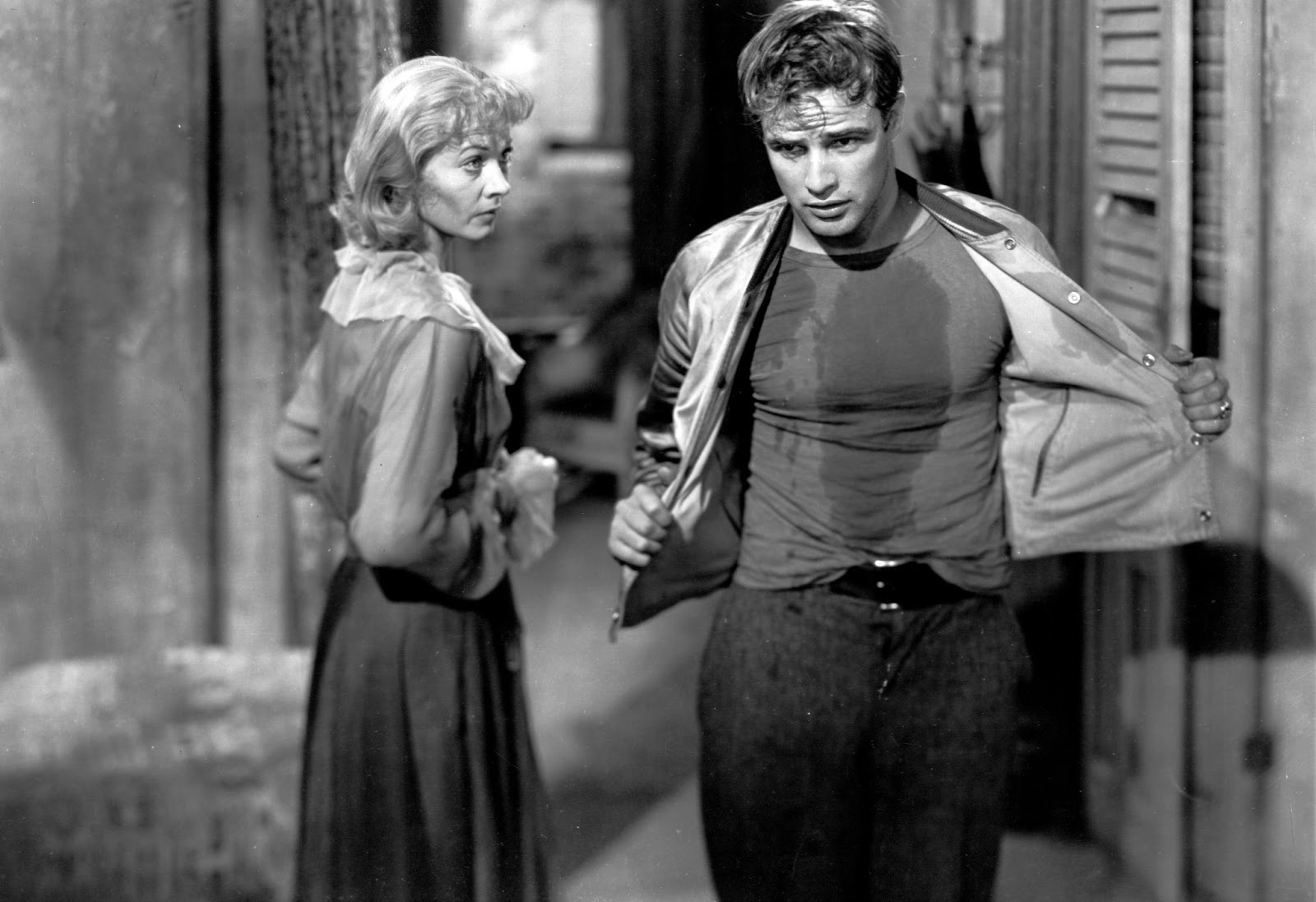 Curiosities:
Vivien Leigh who suffered in real life from a bipolar disorder had problems trying to distinguish her real life of her character's.
During the film Kowalski appartment is getting more and more tiny, just to enphasize Blanche's claustrophobia.
Censorship removed 68 sentences and then the Legion of Christ will add some more cuts related to homosexuality and a rape.
Blanche's role was first offered to Jessica Tandy and Olivia of Havilland.
The phrase "I have always depended on the kindness of strangers" is in the 75 position in the Top of best movie phrases. By the way, the movie is the 47th best one in the history.
Marlon Brando hated his character.
Vivien Leigh only was 36 years old.
The film was shot in just 36 working days.
William Wyler would've preferred to do the film with Bette Davis as main character.
Awards:
The movie won 4 Oscars:
  Best Actress in a Leading Role (Vivien Leigh)
 Best Actor in a Supporting Role (Karl Malden)
 Best Actress in a Supporting Role (Kim Hunter)
Best Art Direction – Set Decoration, Black and White
It also won the Golden Globe for Best Supporting Actress (Kim Hunter)
The film was nominated and actually won many others awards that you can check in Wikipedia.
Highlithted sequences:
Images:
http://cinedelamorgue.blogspot.com.es
http://peliculas.film-cine.com
http://unapizcadecmha.blogspot.com.es
http://clementinelagranpantalla.blogspot.com.es
http://popcorn-moloko.blogspot.com.es
http://elrincondeloseruditos.blogspot.com.es