The Eurpean interest for the Japanese art started in mid 19th Century. It happened thanks to the opening of the commerce with Orient with London and Paris. The first goods to be exported were picture cards that reproduced Japanese etchings. Artists, painters, arquitects and designers started adding to their works a few bites of the Japanese series.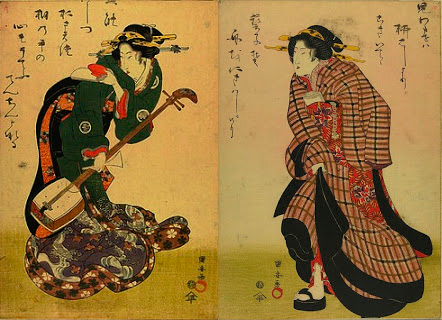 After a few years, due to the Universal Exhibition in London in 1862, the great audience was able to contemplate and touch for the first time Japanese art works. It's not difficult to imagine what those women from the London middle-class felt when they saw these wonderful pieces…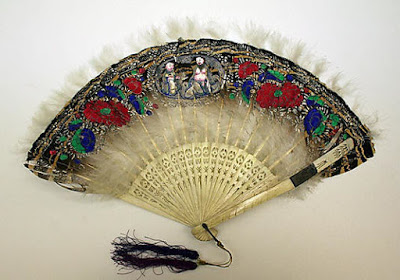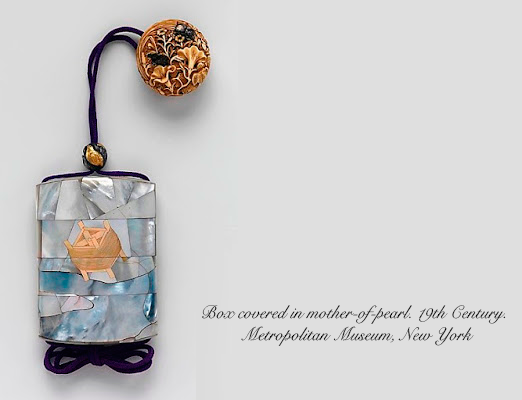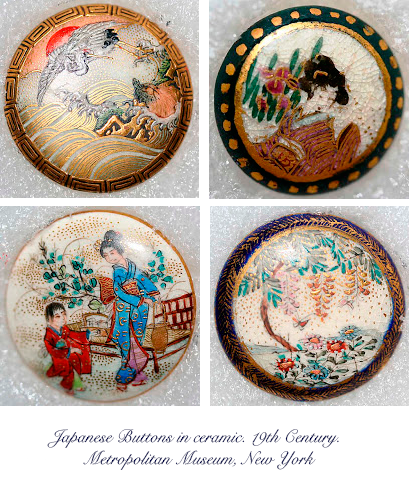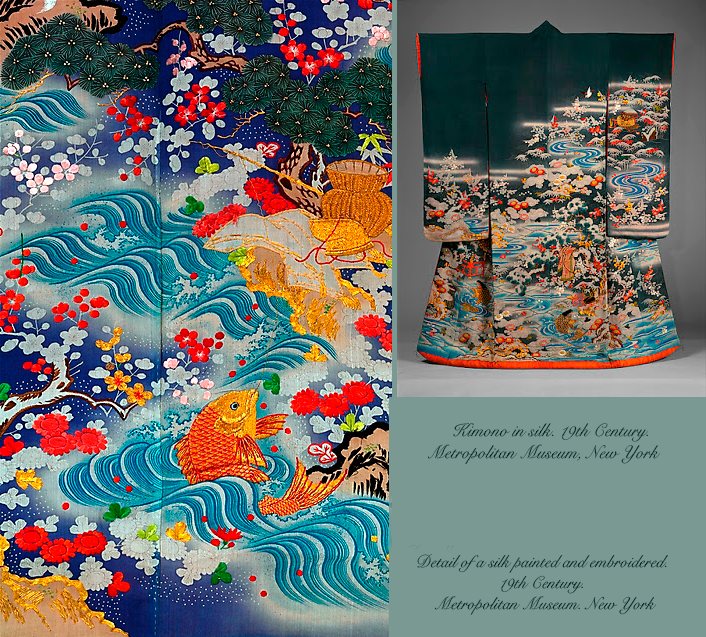 However European women fashion didn't add this trend until the Universal Exhibition in Paris in 1867. From that momento onwards Japan started exporting on a massive scale Japanese series created exclusively for the European market.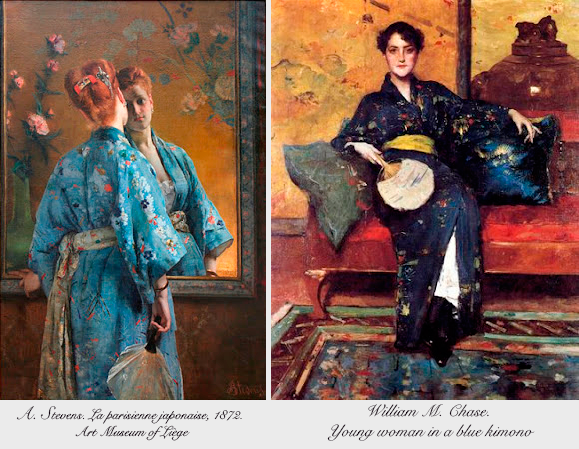 She loved wearing those shinning silk kimonos and following thed Japanese painting art, that is wear those kimonos inside home as an attire.
They loved those fabrics so much that even gave them the form of the Western world dresses.
Hand fans also were frenzy. They were created exclusively for Europe and they turned into one of the most valued art works for collectors from the 19th Century. Same happened with other accessories like slippers and bags.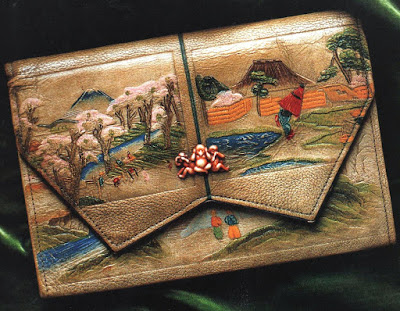 Also the main kimono stores in Tokyo showed a huge interest on the Western market. They started increase their businesses trying to adapt their Japanese piece to the European taste.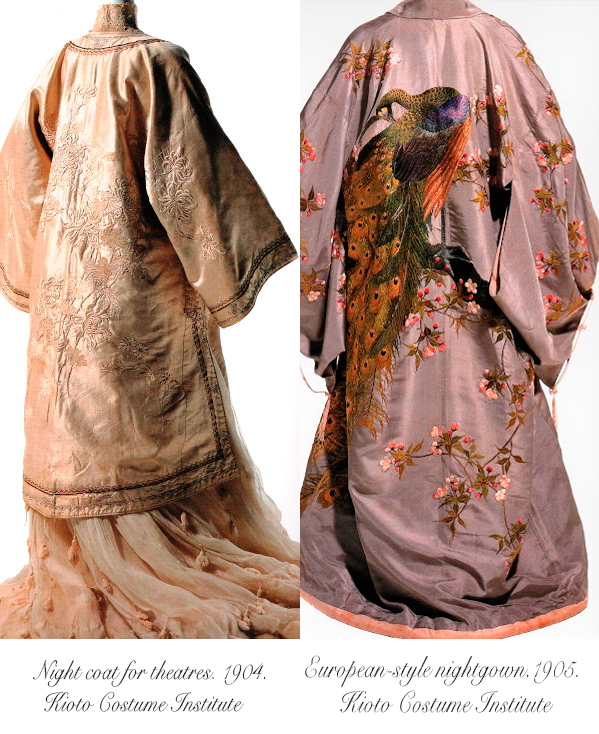 The most famous European designers of the time were also influenced by the Japanese art. They started adding Japanese motives to their designs.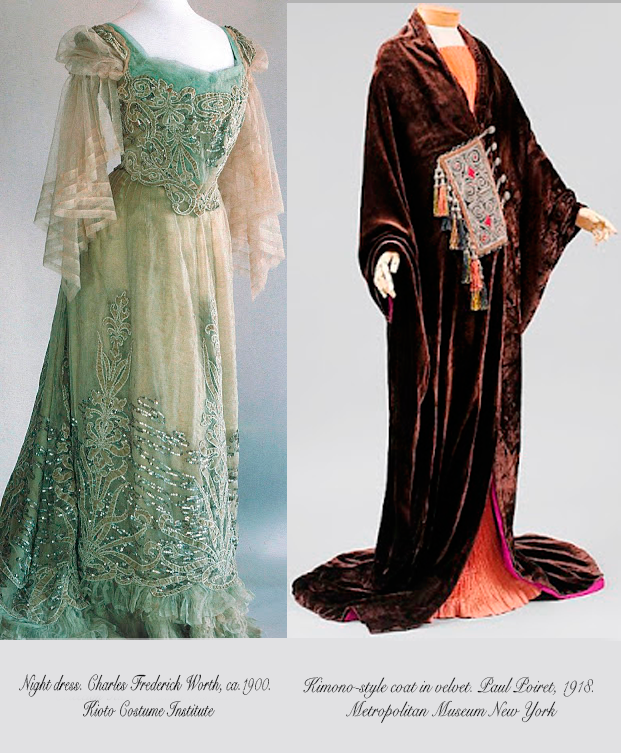 After a few decades, Japanese style was just forgotten until in the 80's (20th Century) some designers like Kenzo, Miyake, Kawakubo or Yamamoto, knew how to recover its glory and bring it back to Paris the same way that happened 100 years before in the Universal Exhibition in 1867…
Karin Wachtendorff has a degree on History of Art and is specialized on History of the Suit and Cataloguing of Historic Fabrics. Thank you very much for your interesting contribution to our blog!
Karin Blog : Hstoriadelamodaylostejidos.blogspot.com.es