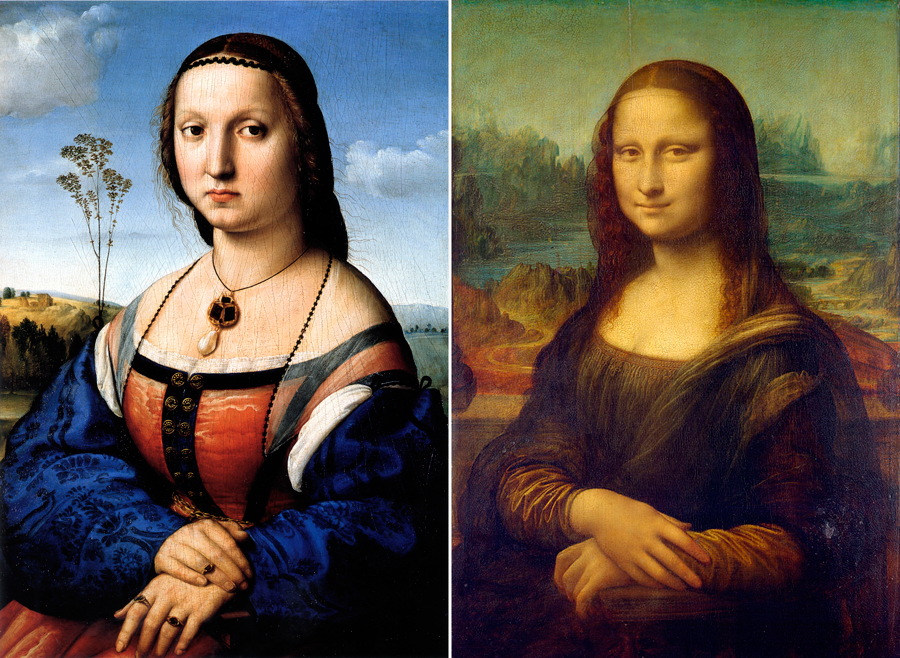 Magdalena Strozzi was Agnolo Doni's wife, a rich businessman and a patron in Florence. This singular portrait was painted by Rafael back in 1506. It seems it was an order from Agnolo Doni as a wedding gift and also because of the birth of his first-born son. The idea was to have it in a diptych in order to have both celebrations together forever. The last studies indicate they were taken out from the same tree.
This painting is quite similar to the one made by Leonardo Da Vinci, the well-known Mona Lisa. It's said Da Vinci's artwork was the inspiration that took Rafael to portray Magdalena Strozzi, something clear if you compare both portraits.
The Lady appears with a very open neckline, something common by the times and also wears big detachable sleeves in blue damask. The backline is a typical Tuscan landscape, as it happened in Mona Lisa. Also both women have the same exact posture.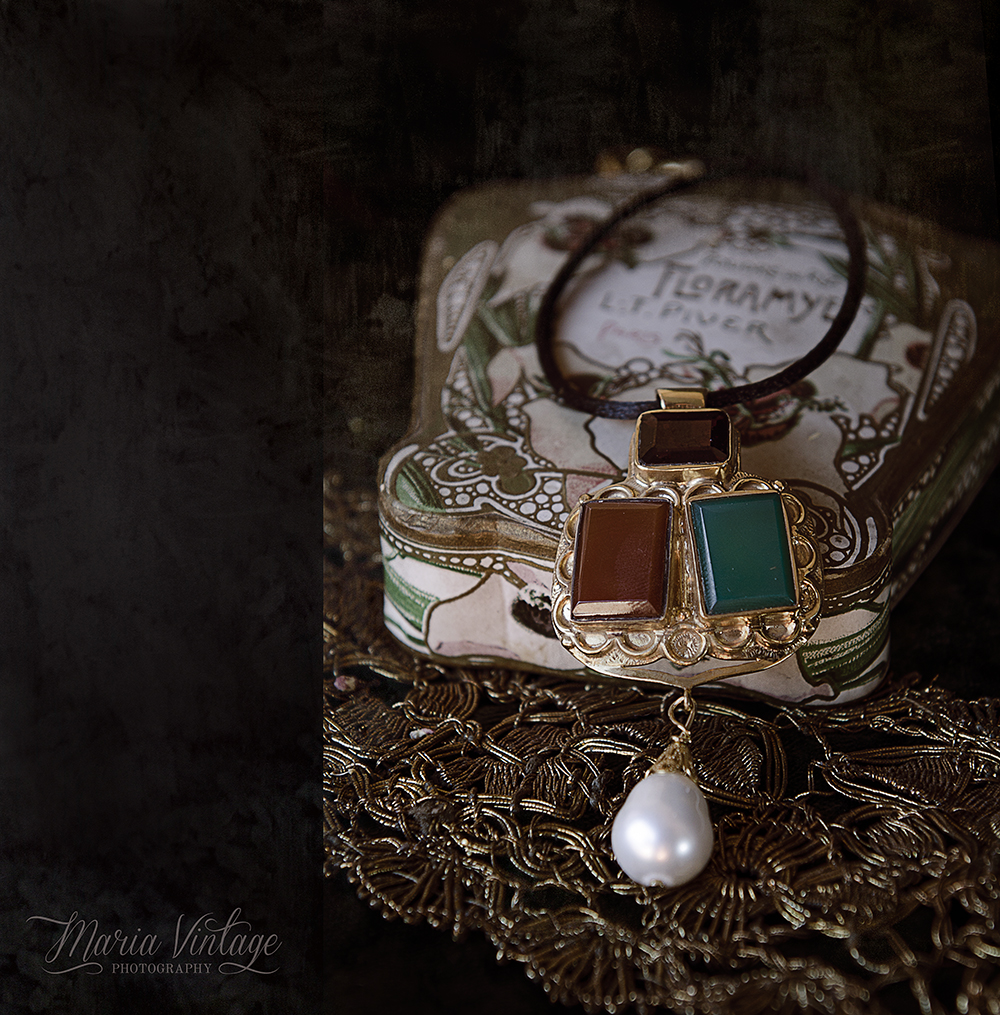 The main difference with the Da Vinci's artwork is that Magdalena appears here wearing her best jewelry: a magnificent pendant necklace ended in a big Pearl and 3 pieces in different colors, each one was a symbol of something special: The emerald reminds Magdalena chastity, the ruby symbolize how intense is her personality and the sapphire is talking about her purity. Lately, the pearl in the end symbolize fidelity.
This is the piece that grabbed all my attention. It amazed me so much that I didn't stop until I found a master artisan in Florence who was able to make a piece as similar as possible.
And that is exactly what I'm showing to you today: that pendant necklace with such a history and able to transmit many feelings through its colors
Magdalena also wears a simple necklace apparently made in jet beads, that reminds me to the Lady With An Ermine.
This painting was eventually own by the Donia's descendents, until 1826 when it was acquired by the Grand Duke of Tuscany, Leopoldo II of Lorena, and it was included among the collections in the Palazzo Pitti in Florence
Here's the unique jewel that Magdalena Strozzi wore back in 1506. I really hope you like it.