Rebel Without a Cause
Year: 1955.
Director: Nicholas Ray.
Stars:
James Dean (Jim Stark).
Natalie Wood (Judy).
Sal Mineo (John "Plato" Crawford).
Jim Backus (Frank Stark).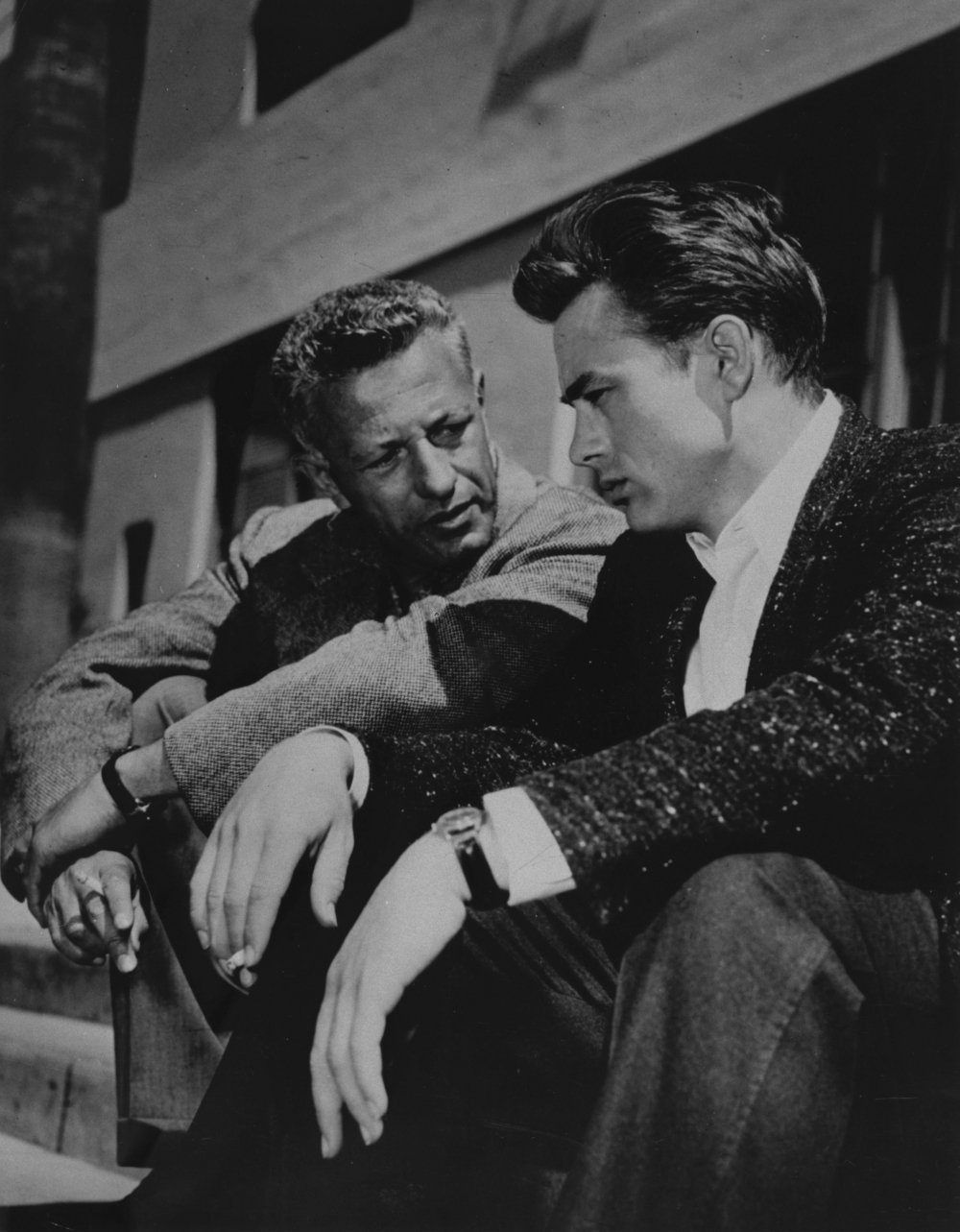 Awards:
Nominated for 3 Oscars: Best Actor in a Supporting Role (Sal Mineo), Best Actress in a Supporting Role (Natalie Wood) and Best Writing.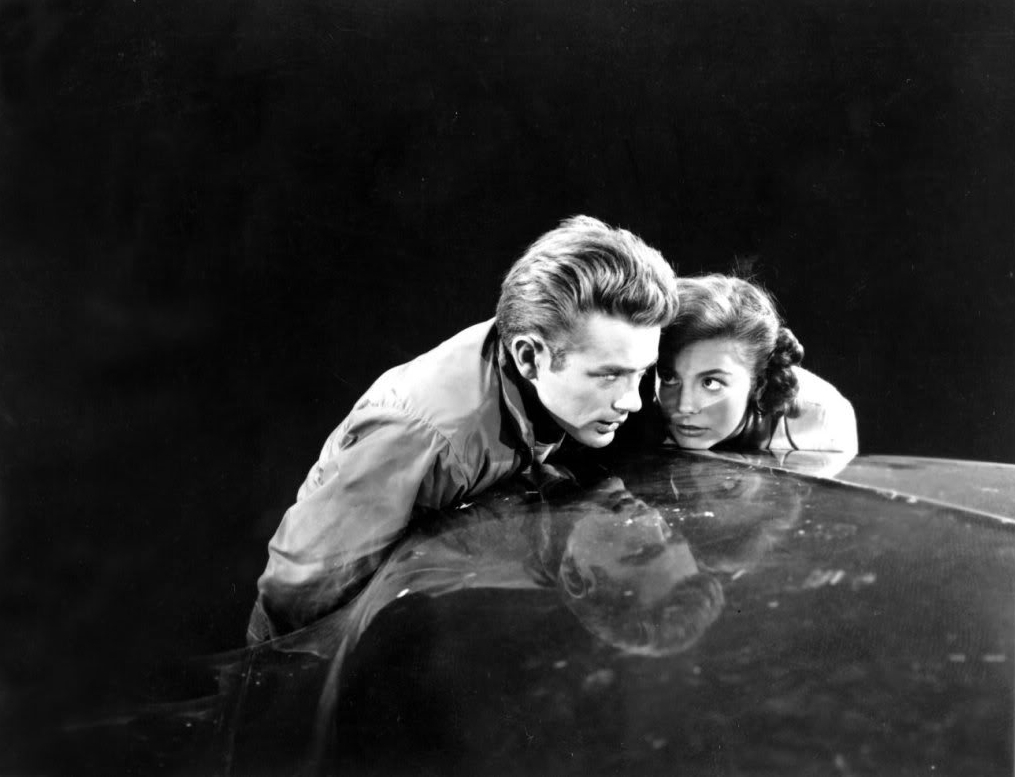 Curiosities:
Wearing a t-shirt was not very usual back then. However since James Dean wore one in this movie, sales shot up.
The three main actors died in tragic ways. James Dean suffered a car accident, Sal Mineo was stabbed to death and Natalie Wood drowned. In addition, Edwad Platt who had a smaller role in the film, committed suicide in 1973.
The knives appearing in a fight scene are real. Actors wore doublets under their clothes.
James Dean was able to act in this movie because Elizabeth Taylor was pregnant and Giant was delayed.
Unfortunately, James Dean died before the movie was released.
Nicholas Ray dealt with real street gangs before the movie was shot.
Paul Newman was the first option for Jim Stark's role. Marlon Brando even made a role casting.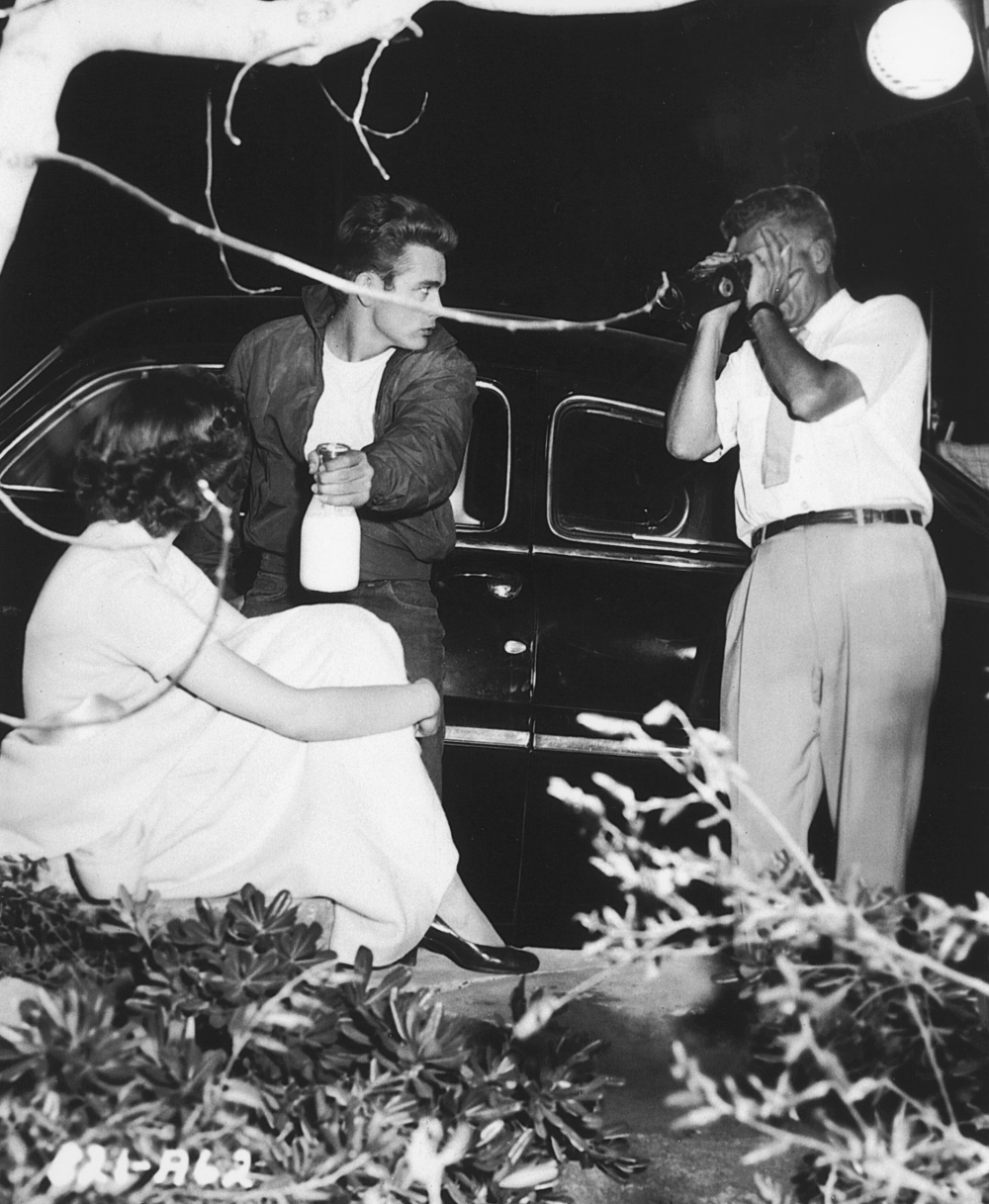 Although his role was as a teenager, James Dean already was 24.
The candelabrum that Jim, Judy and Plato takes in a scene, was made with light bulbs and cables hidden in Sal Mineo's jacket.
The plot lasts exactly one day.
The role of Sal Mineo was pretended to clearly be homosexual. The name of Plato was inspired on Platon, Greek philosopher who happened to be homosexual.
Nicholas Ray seems to appear en the final scene. It's the one walking to the tower. It's said he used to appear in all his movies, although it's just a rumor so far.
The real first scene of the movie was cut off due to its violence: it was a scene with a gang assaulting a father and you could see how a toy dropped from his hands. Instead, the Director decided to shot James Dean with a toy in his hand.
At first Natalie Wood seemed to be too naive for this movie.
The beginning of the film was shot in black and white.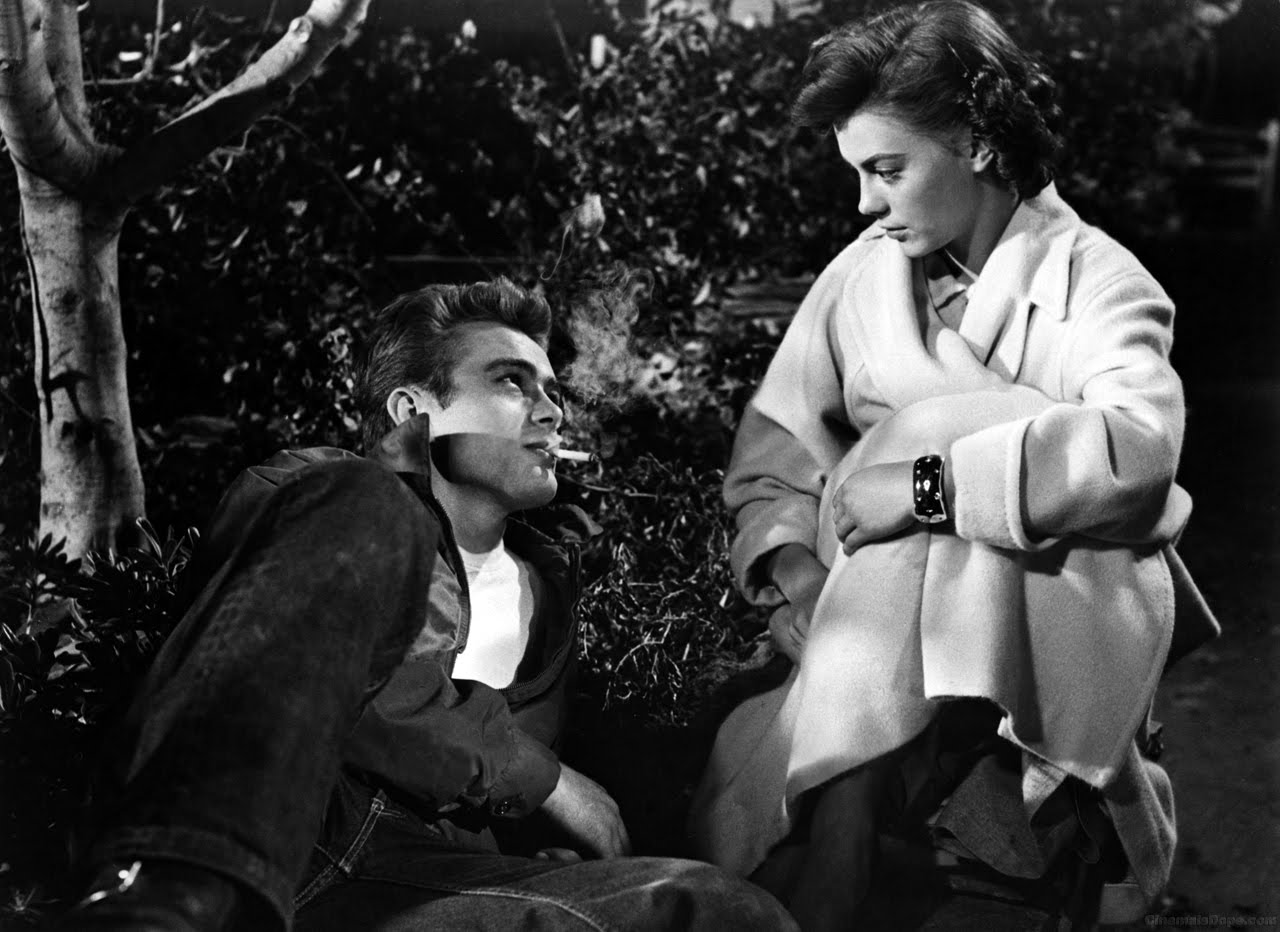 With no doubt, something was changing in cinema those days. After so many romantic movies with a happy end and also those where the hero fights and beats the "bad guys", something different was needed. No one had gone so far with a movie.
Nicholas Ray realized there was a niche still untouched. Young people needed to be heard in a movie. They were shaking the society up and they deserved to be listened to.
There were no more happy ends. Love, sex, drugs, music and above all the extreme competition among young people had to be reflected in the big screen.
There were parents who were shocked after watching this film since the didn't know what their sons and daughters used to do out in the streets. Society was about to be changed. Rock and roll was in its roots. The explosion of libety happened a little after.
This is a movie to see in order to understand the changes that happened during the 20th Century.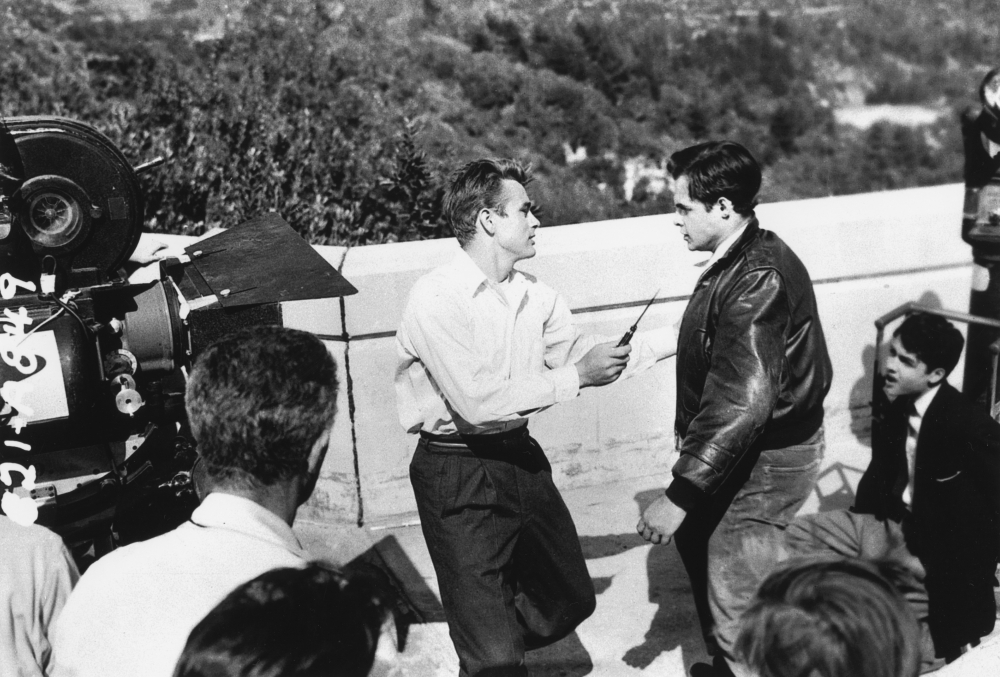 Images:
elrincondeloseruditos.blogspot.com.es
masterhalconcine.blogspot.com.es
Imágenes detrás de la cámara en: