The nacre (also called mother of pearl) is the internal layer of the mollusc's shells.
The seashells with the most beautiful nacre are the haliotidae and the nautilus. This material is so precious because it has gorgeous iridescent reflexions that make it proper to embellish jewelry, accesories and other very special decorations.
Within jewelry, the nacre is a material used for a long time, since the old civilizations like the iberian, Egyptian and Romans among others, started using it in order to decorate combs, swords handles, buttons or pieces of jewelry.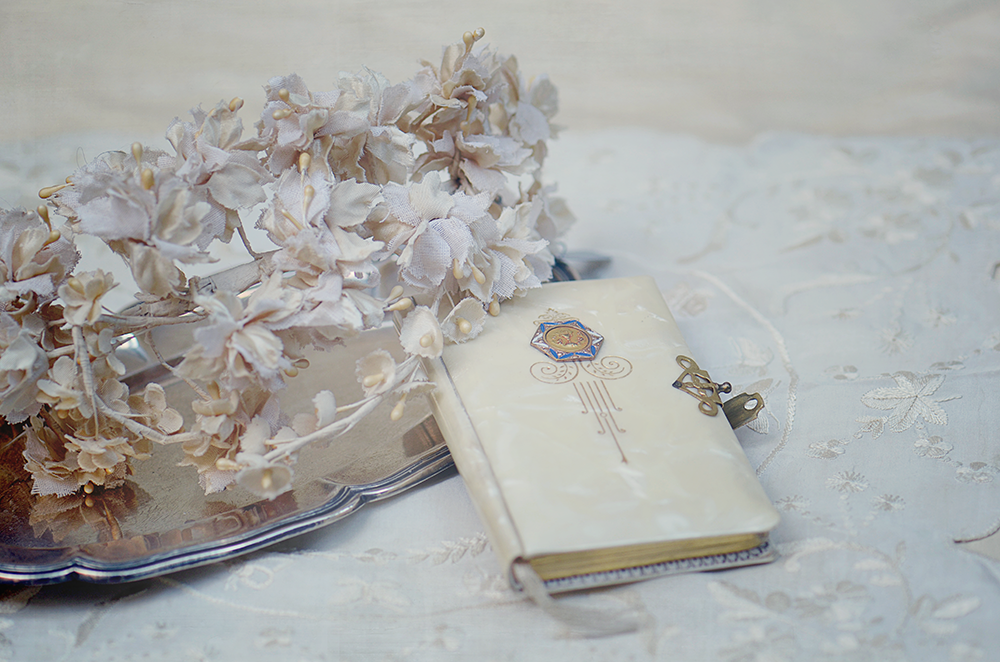 It was during the 19th century when the use of nacre was popularised. Soon enough you might find it in bags, powder compacts, frames, cufflinks or missals. Since nacre is a material easy to sculpt many other jewels started coming out like beautiful cameos or delicate sculptures in earrings, crosses and buttons.
By the end of the 19th century and beginning of the 20th, the industrial revolution caused in Britain a boom in manufacture of buttons in nacre. In addition, this material has been always linked to fashion and accesories. It's been used for ages to make buckles, bags or beautiful set of buttons for men, certainly very appreciated back in the time.
By mid of the 20th century, with the discovery of plastics and the termination of many of the mother of pearls deposits, the gorgeous nacre was replaced by imitations in plastic and acetate.
What you probably don't know is that nacre is also very valued in cosmetic, since it's commonly used to make lotions, soaps and to whiten unwanted spots on the skin.
Within jewelry made in nacre we can highlight the hand-sculpted crosses, the flowers used to decorate earrings, bracelets or cufflinks and the different pieces used to make brooches.