NOTORIOUS
Year: 1946
Director: Alfred Hitchcock
Stars:
Ingrid Bergmam (Alicia Huberman)
Cary Grant (Devlin)
Claude Rains (Alexander Sebastian)
Louise Calhern (Paul Prescott)
Leopoldine Konstantine (MneSebastian)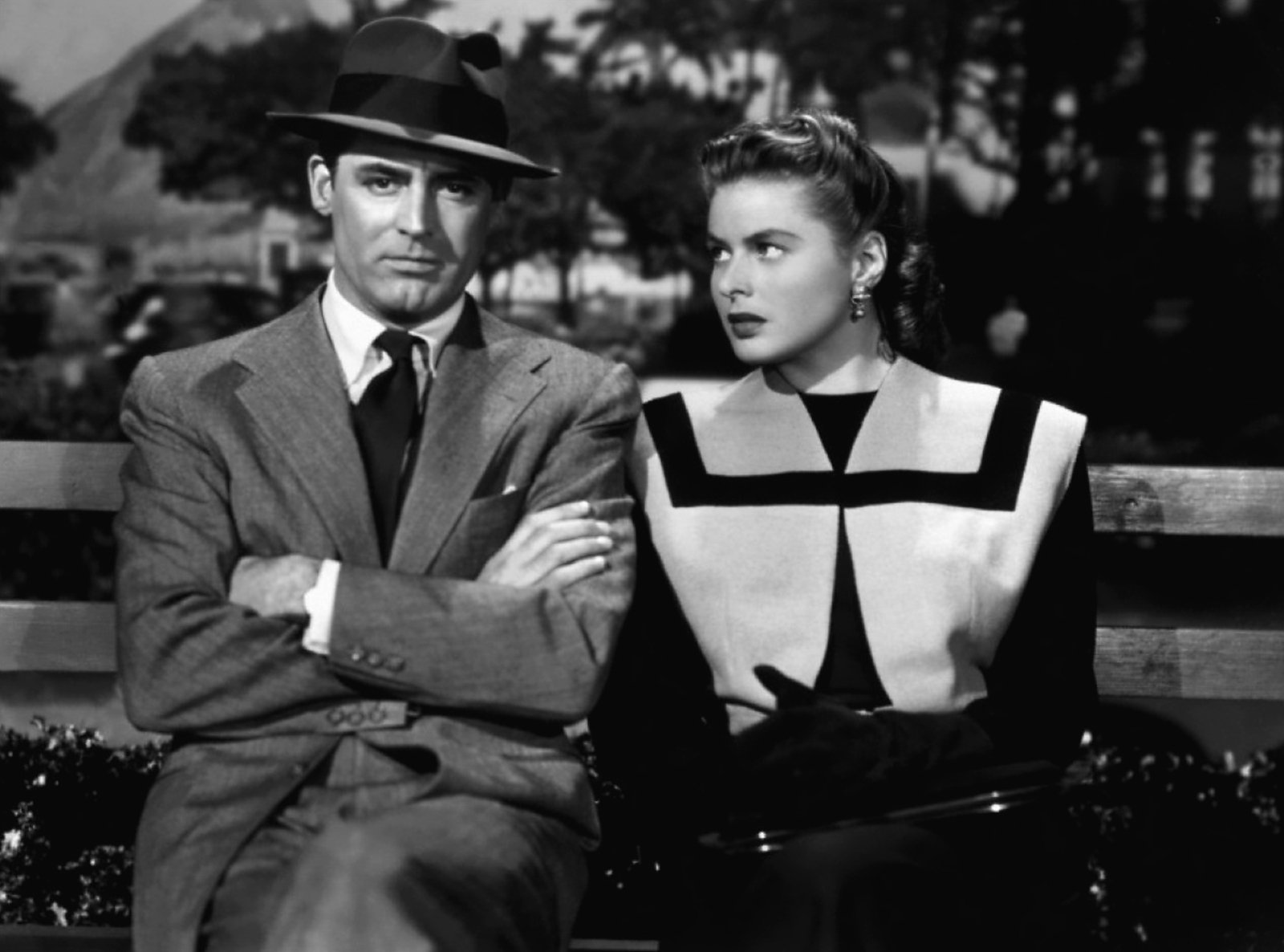 Awards:
Nominated back in 1947 to the Best Actor in a Supporting Role (Claude Rains) and Best Writing, Original Screenplay.
Bambi Awards in 1952 to Ingrid Bergman as the Best Actress – International.
Nominated in 1946 to the Grand Prize of the Cannes Film Festival (Alfred Hitchcock).
National Film Registry in 2006 at the National Film Preservation Board, USA.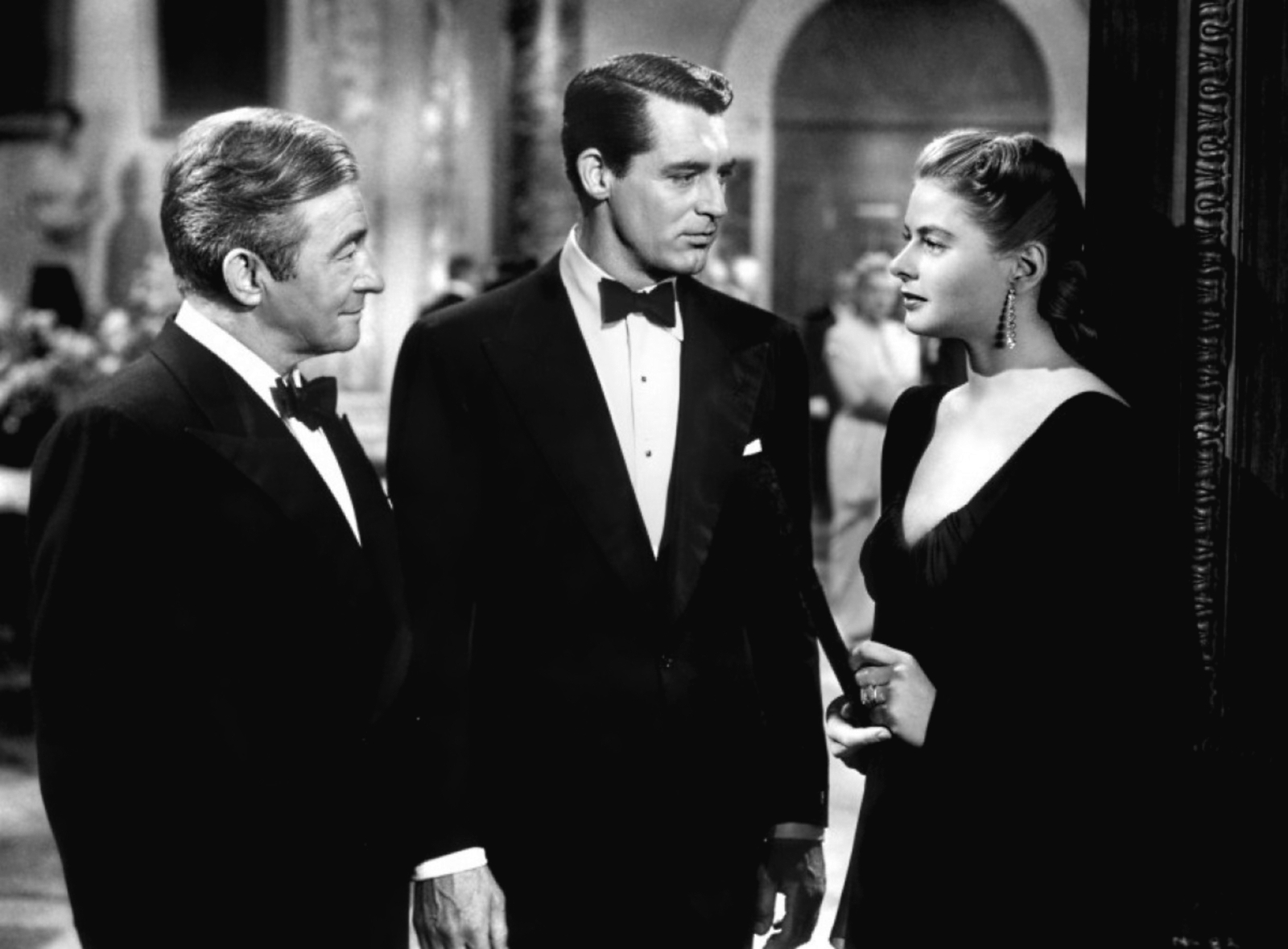 Curiosities:
The scenes where Cary Grant and Ingrid Bergman play to "kissing without kissing" were designed that way in order to avoid the Hayes code (a kiss shouldn't last over 3 seconds).
Hitchcock said once he was watched for 3 months after the release date since the movie showed uranium commerce.
The actress who performed the role as Claude Rains' mother only was 3 years older than the French actor.
The scene over the balcony with Cary Grant and Ingrid Bergman was almost entirely improvised.
The original screenplay showed Alicia (Ingrid Bergman) as a prostitute.
David O. Selznick (producer) actually preferred Vivien Leigh in the role of Alicia (to be honest, it would have been great!).
Alfred Hitchcock asked to the Nobel Prize in Physics how to make an atomic bomb. However, the winner didn't want to answer. Although he did tell Hitchcock it could be kept in a bottle.
Claude Rains did many shots over a box in order to look like as tall as Cary Grant. That fact was far from reality though. Claude Rains actually was 1,69 cm tall while Cary Grant was 1,87 and Ingrid Bergman was 1,75 cm tall.
This one was the only performance in an American movie by Leopoldine Konstantine (Mme. Sebastian).
You'll find Hitchcock himself (who usually appears in all his movies) in a party celebrated in the house, holding a glass of champaign.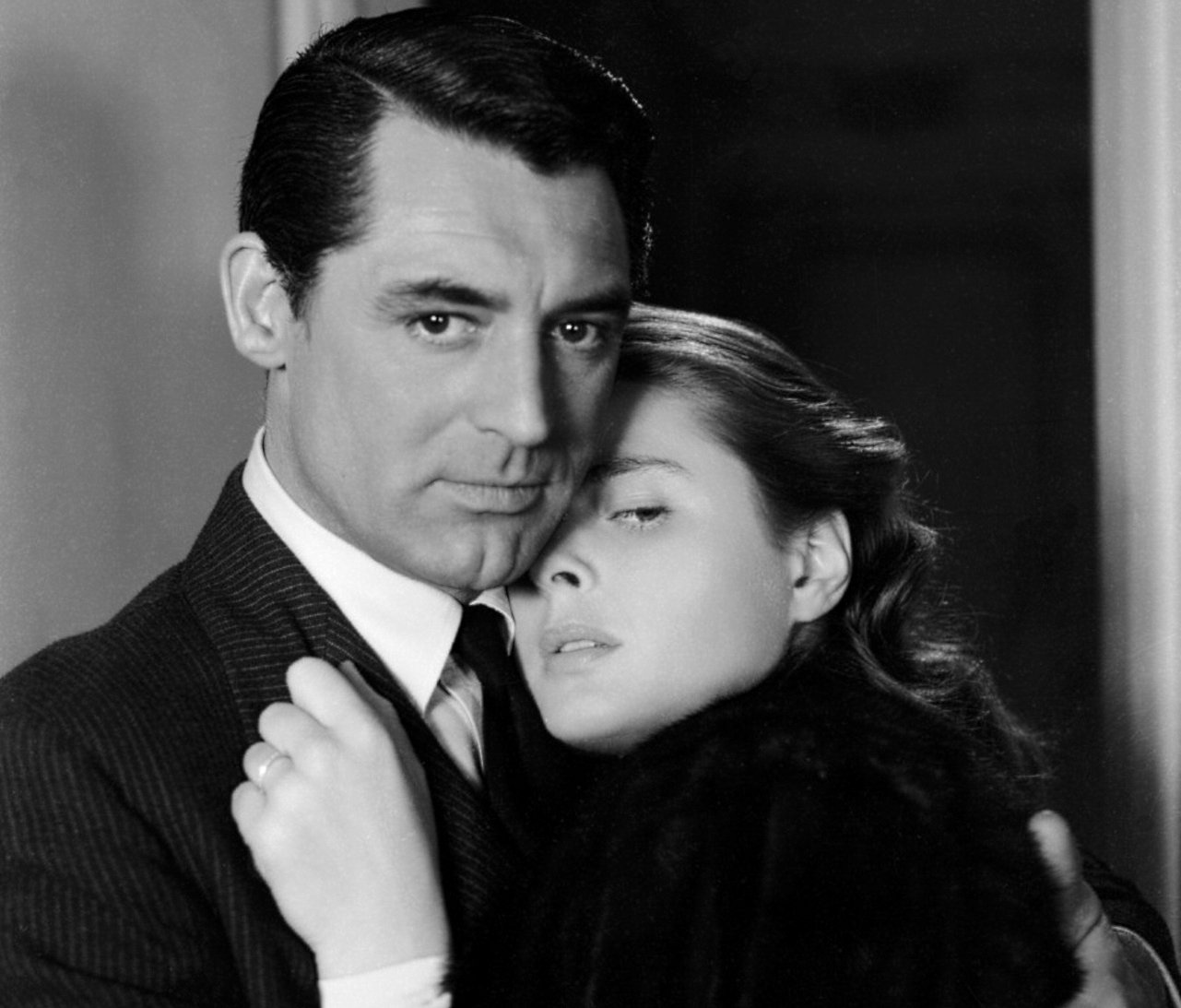 This week was time for Notorious, a Hitchcock's film. I have to admit I couldn't wait to see Ingrid Bergman and Cary Grant together once again. I love them acting!
I can say it's with no doubt one of the best Hitchcock's movies. The "cursed director" never won an Oscar, even though he was considered the best director of thrillers in the history of cinema.
Within this story, you'll enjoy the mix of love and intrigue, with Cary Grant performing an amazing role as an American spy. The actor knows exactly how to stop his feelings towards Ingrid Bergman, almost a prostitute who accepts being blackmailed in order to unmask the German spy (casted by Claude Rains).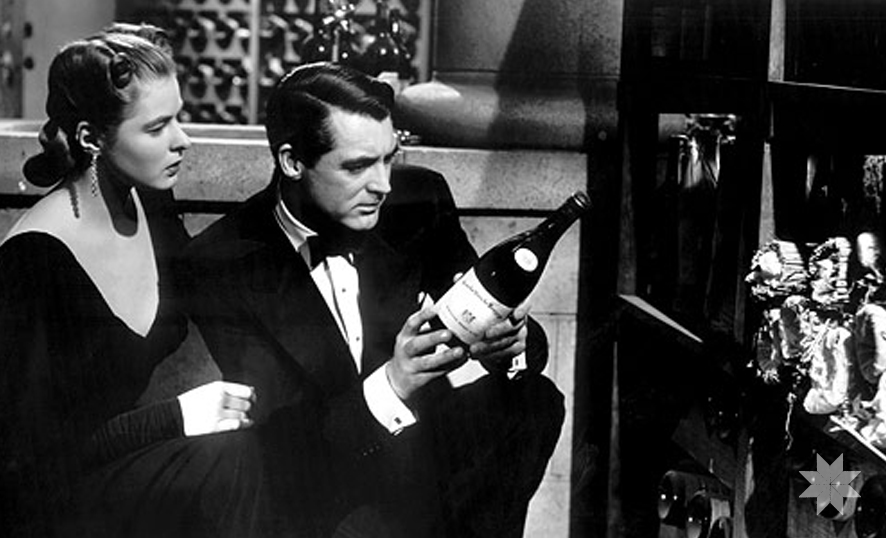 Grant is smart and elegant along the entire movie. I loved those shots the director took of the actor's back. His elegance invades the whole screen. I could say it's the only film out of all I've already seen and share in our Film of the Week where the main actor rules most of the scenes, instead of the actress. He almost eclipses Bergman in some scenes!
Ingrid Bergman was fascinating over the second half of the film. Her performance as an obedient wife as well as spy is just sensational.
The Master of Thrillers shows once again how to keep watchers stuck to their seats. He succeeded with me at least!  He got my close attention all the time looking forward to the ending. I didn't  move! I even got nervous in a few scenes.
I totally recommend it to you!
See the whole movie on YouTube:
Images:
http://arandinosblog.wordpress.com
http://telondecine.blogspot.com.es