Let me give you today a very special recommended plan: an exhibition that was opened last March at the Victorian and Albert Museum in London. Among its walls the luckiest readers who happen to live in London or around will be able to learn the history of the classical wedding dress since it became popular among brides-to-be in the end of the 18th century. I don't live close enough but I'd really love paying a visit, so I'll do so through your eyes.
The best designers over the year like Charles Frederick Worth, Norman Hartnell, Charles James, John Galiano, Christian Lacroix, Vivienne Westwood and Vera Wang will guide you with their over 70 designs through the evolution of this costume that will ever be fashionable: a wedding dress in pure white or in the most sensual ivory.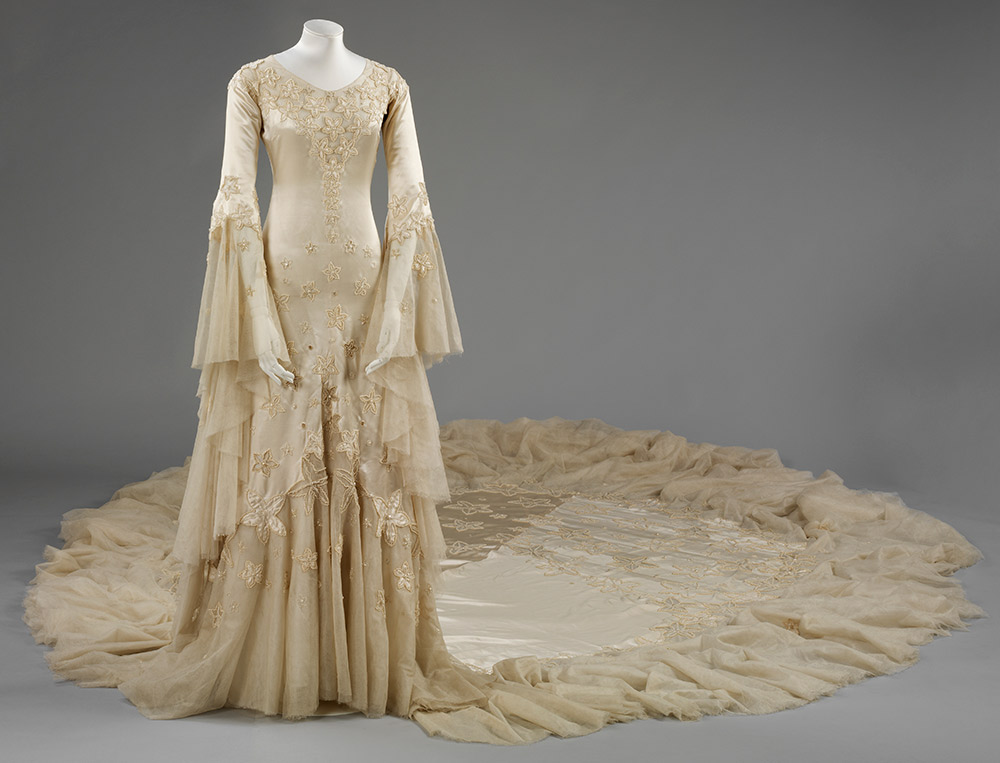 The exhibition tells the astonishing story of each one of the 70 dresses, starting back in 1775 until today, and include new acquisitions like the purple dress worn by Dita Von Teese for her marriage with Marilyn Manson and the one worn by Gwen Stefani and Gavin Rossdale on their wedding day.
Besides enjoying these pieces of art, the V&A Museum has planned events regarding the bridal collection. Evening talks, workshops or romantic concerts will give the show even more spectacular nature. If you want to know the upcoming events, go to Wedding Dresses 1775-2014: Events (just click over the link to go to the page straight away)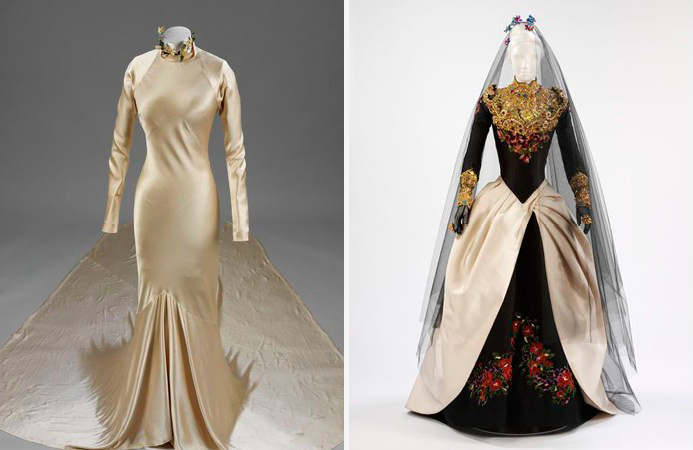 I wish I could go for instance to the workshop with the award-wining writer Julie Cohen as a speaker, who will please the visitors with an introduction to basics of romantic writing. Or… Why not? Listening to the Britain's most acclaimed fashion designer Bruce Oldfield. And my favorite workshop: Learning how to use a Victorian tiara, like a real queen would do.
The show will be opened until the next March 15th 2015, which means you, who live in the UK, have time enough to go for a visit, enjoy all its details and get amazed with each piece. And of course, I'll be waiting for you to tell me your experience on comments! You'll be my eyes…
Here's the link to the website with more information about timetable and tickets availability. Enjoy your visit!
Wedding Dresses 1775-2014: Visitor & Ticket Information
Images source: Victorian and Albert Museum and Arabia Style Fashion