Year: 1940
Director: Alfred Hitchcock
Cast:
Laurence Olivier (Maxim De Winter)
Joan Fontaine (Mrs. De Winter)
George Sanders (Jack Favell)
Judith Anderson (Mrs Danvers)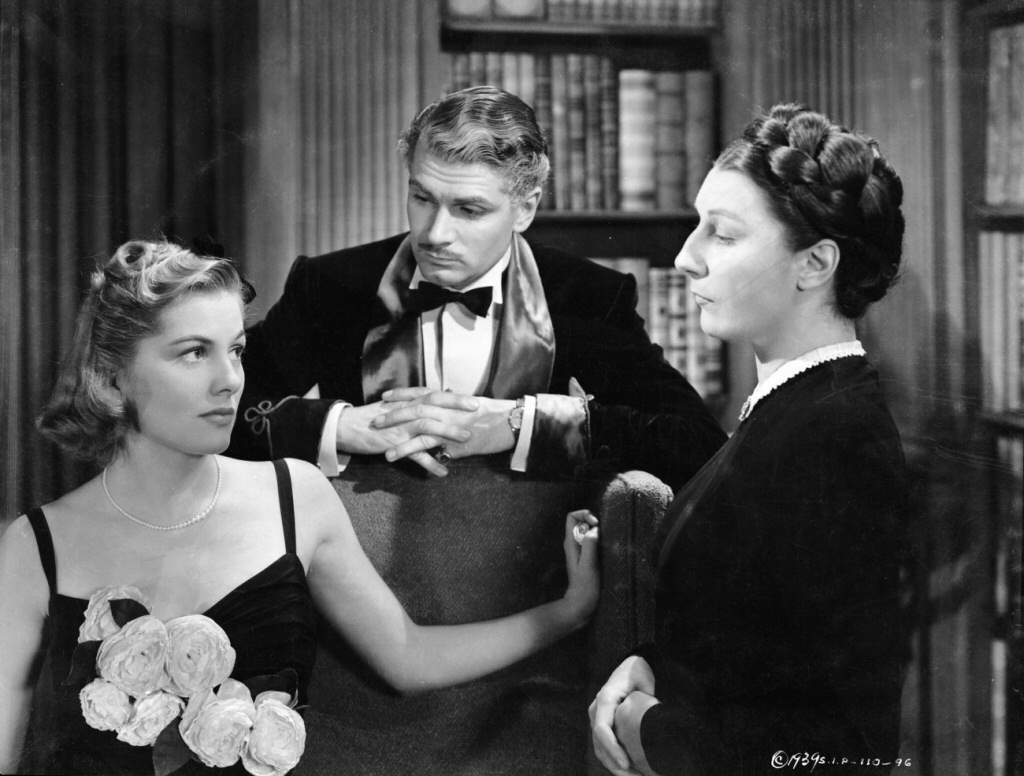 It is an incredible film, and together with "Jezabel", of which I spoke to you a few weeks ago, it is the film that has most surprised me until now. I saw it already some time ago, however, the truth is that I hardly remembered anything.
It is clear that I am becoming increasingly hooked on classic cinema with every passing day, and I never thought that I would enjoy this project so much.
My brother Angel, who you know is a watchmaker and holds a great love and knowledge for classic cinema, says that for him, this is Hitchcock's best film. It is even better that "Psychosis", and I think he is completely right.
It is fantastic to see how the director moves Joan Fontaine, the poor thing acts awkwardly in a huge mansion where everything is just far too much for her. It is an impressive residence for being a made up model, seeing as they didn't find an adequate location to make it in the whole of the United States. I think that if they'd filmed the movie in England, it would have been much more simple for them to find a natural setting for the film. I have seen mansions there that would have made the perfect "Manderley", the place that hypnotises you in the film's first scenes and brings so many misfortunes to our star.
Joan Fontaine played the impeccable part of the faint-hearted, fearful, and nearly terrorized Mrs. De Winter. I would say that it is her near dread at having to confront the frightening Mrs. Danvers, that makes this binomial the film's key to success.
Mrs. De Winter, a woman that lives in the past where the previous Mrs. De Winter filled the gigantic house with light and optimism. The new Mrs. De Winter lives a life hounded by hate, evil and envy. Rebecca becomes the third star of the film, managing to give the sweet Mrs. Danvers sleepless nights without even being present.
It is a cinematic masterpiece, infused with gloomy Hitchcockian atmosphere, where every scene is a surprise. The two main stars, Joan Fontaine and the evil Judith Anderson, give a magnificent performance and surprising ending.
I invite you to spend an afternoon of classic cinema with Rebecca, and for you to then tell me your impressions!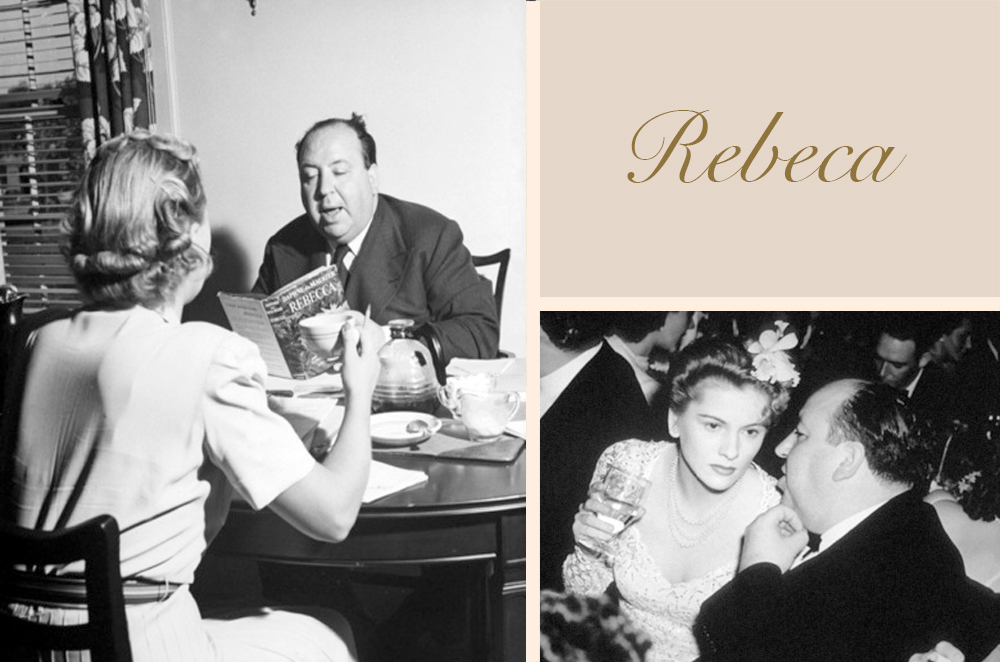 Awards:
Oscar for the Best Film, Best black and white photography, Best Actor (Laurence Olivier), Best Actress (Joan Fontaine), Best Supporting Actress (Judith Anderson) and Best Director (Alfred Hitchcock). Six Oscars and 11 nominations in total.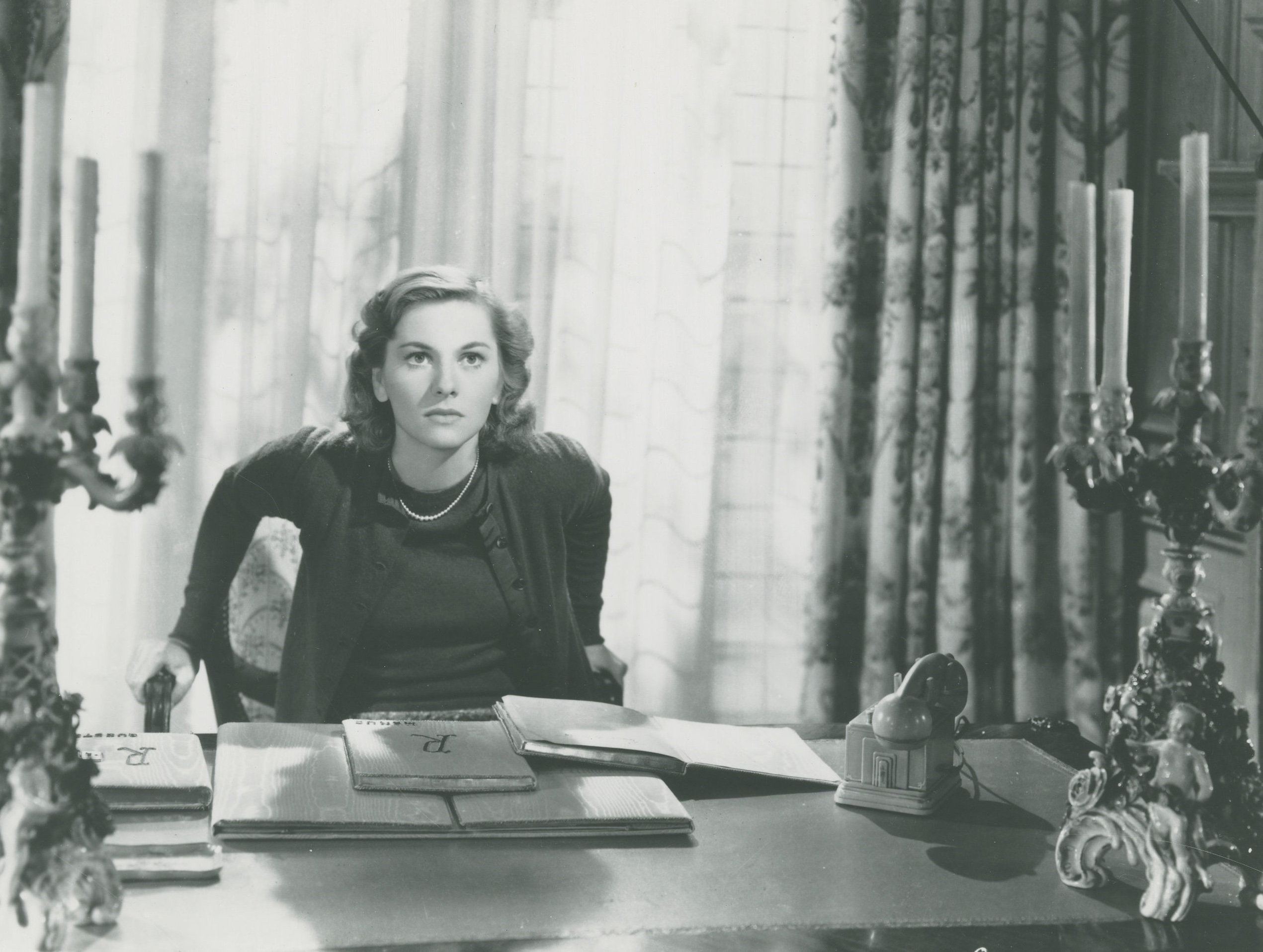 Curious Facts:
Thanks to this film's enormous success in Spain, the jacket worn by Joan Fontaine became known as "Rebecca", obtaining this name from then on.
According to Hitchcock's instructions, Judith Anderson should not have blinked her eyes at any moment.
It was the first film that Hitchcock made in Hollywood, and the first and only to win an Oscar for Best Film.
One can barely see Mrs. Danvers walking. Hitchcock wanted to highlight Joan Fontaine's nervous character, so he saw to it that Judith Anderson hardly moved.
Vivien Leigh was one of the candidates for the starring role. Also, according to her memoirs, Maureen O'Hara, Anne Baxter, Olivia De Havilland (who refused to do it because her sister, Joan Fontaine, was a candidate) Anita Louise, Loretta Young and Carole Lombard,  all unsuccessfully tried for the wife of Laurence Olivier. For this reason, Joan Fontaine was treated terribly. Hitchcock, taking advantage of the situation, encouraged all the people on the set to make her nervous, this way, he managed to create an even more believable character.
It is the second film that Hitchcock based on the novel by Daphne Du Maurier. This was why he wanted to call the film "Daphne" and not "Rebecca", however, Selznick refused.
As Selznick couldn't find an appropriate place to make the film in the entire United States, Manderley had to make do with a mini model.
William Powell, Robert Donat, Ronald Colman and Leslie Howard were the candidates for the male roles.
With the objective of maintaining the dark atmosphere of the book, Hitchcock insisted filming in black and white.
As in all his films, Hitchcock appears in some moments. In this case, it is whilst Favell is making a call from a phone booth.
I leave a few memorable scenes:
Images:
solocineclasico.blogspot.com.es