The V&A Museum in London will show this year exciting exhibitions that we from Lopez-Linares Vintage Jewelry would love to recommend if you happen to live nearby. The one that specially caught our attention was Shoes: Pleasure and Pain, a must for fashion and accessories lovers both, vintage and from current times. The exhibition will be open from the 13th June until 2016. Plenty of time to plan a visit!
Through over 250 pairs of shoes, the display will show the different styles over the centuries, from the Ancient Egypt up to nowadays. Dress our feet has always been a symbol of status, identity, taste and sexual preference. This expo will deeply study this obsession and how shoes have been a powerful indicator of the character and status of those who wore them, in each era.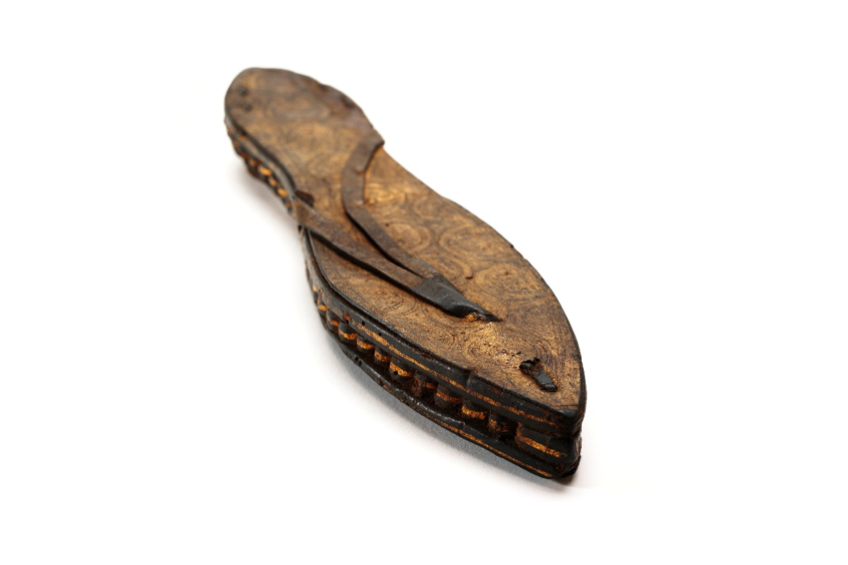 However it won't be a chronological show. "It's not an encyclopaedia of shoe designer (…) It will look at how humans have encased their feet in elaborate and highly ornamental footwear usually with little consideration for comfort, functionality or suitability", the organizers say.
The oldest shoe in the exhibition is this one in the image, dated from the Pharaonic Egypt (beginning of the Roman Empire). The insole is gilded with pure gold and shows signs of wear, apparently by someone with a very high social and economic status.
Shoes from the Medieval era are the second star of this fair. The one we've chosen to show you in this image have been made with punched kid leather over carved pine, dated around 1600.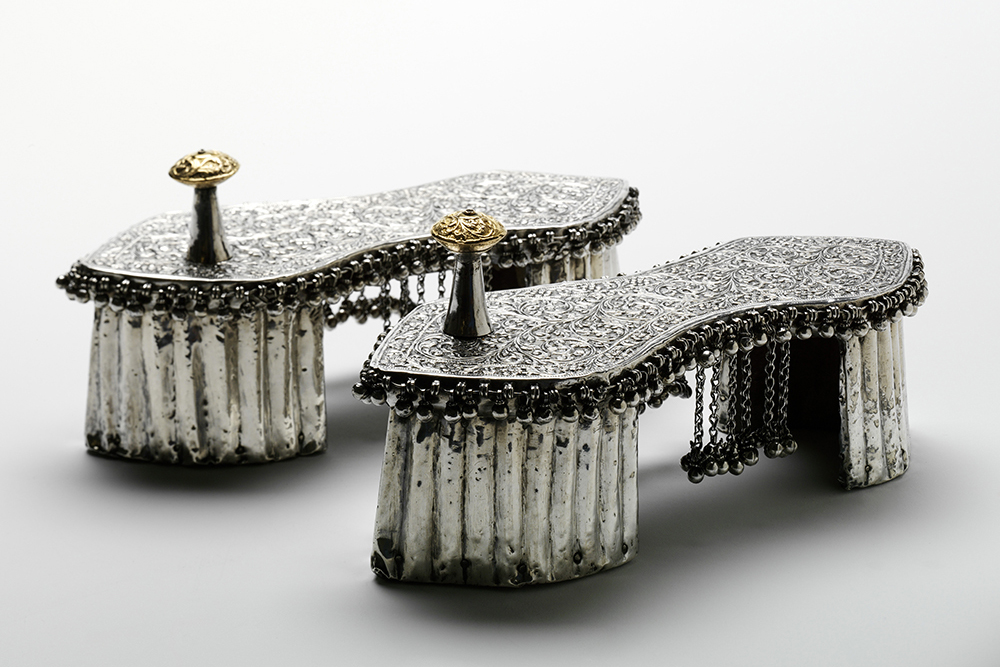 From the 18th and 19th century are these bridal shoes. The first were created in gold and silver over Indian wood, and dated in the 1800's. The second image you see are shoes in pale blue, made in silk satin with silver lace and braid, from the 1750 decade.
Shoes: Pleasure and Pain will be organized around these three pillars:
"Transformation": Shoes considered legend thanks to the regional folklore of the time where they were worn, like the many versions of Cinderella's shoe.
"Status": In this part of the show the correlation between impracticability and lack of comfort and the need of wear them.
Seduction: The last of the aims of someone who decides to wear uncomfortable shoes is the sexual attraction. The exhibition will show here the shoes that over the centuries have been worn with the only purpose of courtship.
This is with no doubt an exposition you can't miss, especially if you live around or are planning a visit to London from June 2015. Here is the link to the exhibition for further information you need:
Web: Victorian&Albert Museum – Shoes: Pleasure and Pain