Andrea of Verrocchio, born Andrea di Michele di Francesco de' Ciono, known simply as Verrocchio, was born in Florence in 1435 and died in Venice in 1488. His father was a roof tile and tile manufacturer although he would later become a tax collector.
Andrea started working as a goldsmith in Giulio Verrocchi's workshop, from whom it appears he took his nickname, soon becoming one of the most important sculptors of his time.
He had a famous and active workshop in Florence from which as many sculptures as paintings and goldsmith works came; however, nowadays the only well-documented facet of Verrocchio's work is his sculptures.
Modeller and carver, his conserved works are made from marble, terracotta, silver and bronze. Leonardo da Vinci, Perugino, Ghirlandaio, Sandro Botticelli and Miguel Ángel were amongst his students.
Between the years of 1474-1475 the Baptism of Christ was produced, currently conserved in the Uffizi. Leonardo da Vinci, who was very young at the time, helped in this masterpiece. Leonardo had been Verrocchio's student since 1467. Leonardo finished off the landscape and painted the angel on the left hand side, exceeding the quality in the rest of the painting. According to Vasari, Verrocchio couldn't overcome this criticism and didn't wish to ever touch paint brushes again, he was in indignation because a young boy knew more than him.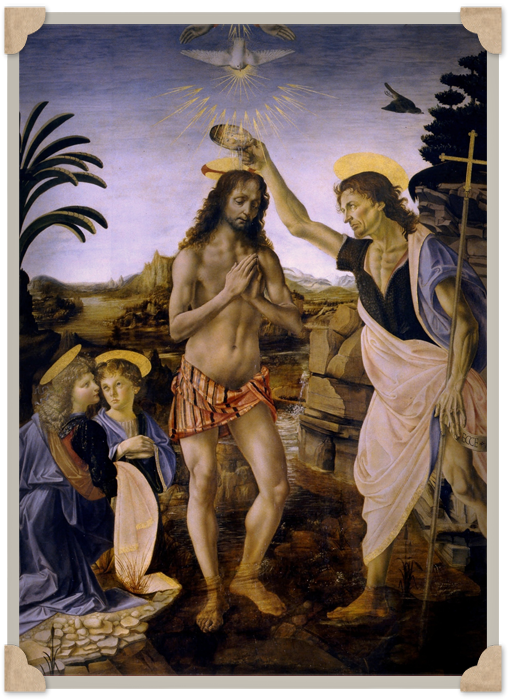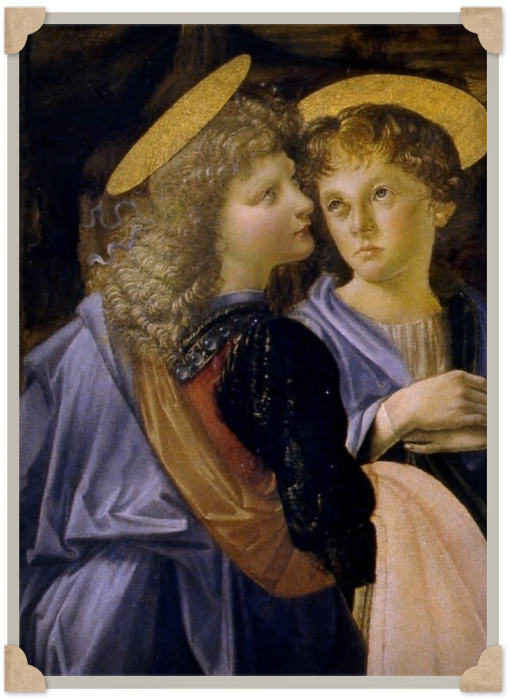 Leonardo Da Vinci's angel in detail
Christ's Baptism in Google Art Proyect
In 1478 Verrocchio started what was to be his most famous work, an equestrian statue of Bartolomeo Colleoni, who had died three years earlier. The masterpiece was commissioned by the Venetian Republic. It was the first intent to produce a group in which the horse appeared to have its legs in the air. The statue is featured for Colloeoni's facial expression and the magnificent representation of movement.
Verrocchio created a wax model in 1480, and in 1488 he finally moved to Venice to attend the group's foundry. Nevertheless he died that same year before finishing the masterpiece, which was finished by his disciple Alessandro Leopardi.
However from all his pieces of work my preferred one would be a sculpture that he completed around 1478, a winged cherub with a dolphin, currently found in the Palazzo Vecchio and which was originally meant to be a fountain in Villa Médicis in Careggi. It appears to have been commissioned by Lorenzo de Medici.
The child's movement is graceful, happy and playful; it measures a height of 68cm.
The statue was used as a centrepiece of the primary patio of Vecchio Palace between 1550 and 1568, where it crowned the fountain designed by Vasari.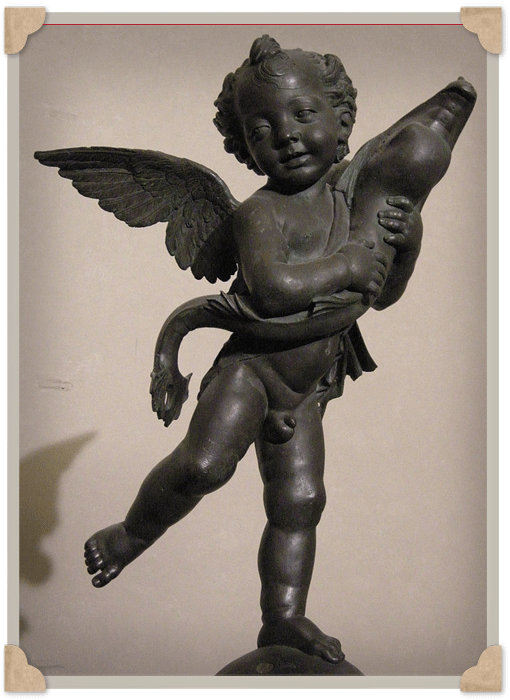 We have permitted ourselves to reproduce the piece as a necklace and earrings, an original way of preserving the everlasting charm of this small angel and being able to enjoy it up close.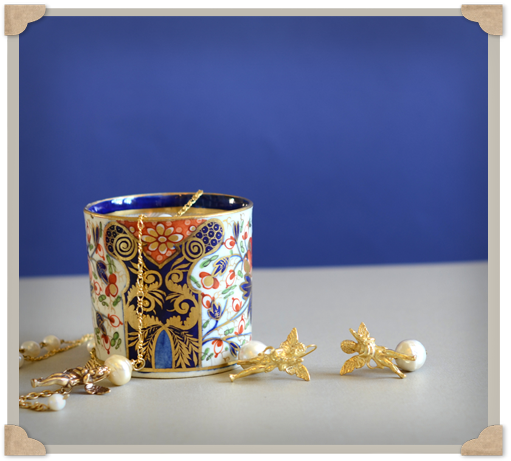 Necklace and earrings inspired by Verrocchio's masterpiece.