"My Vintage Dictionary"
Aderezo: a harmonious set made up of various pieces, normally containing a necklace, ring, bracelets and earrings.
In France, two types of jewelry suites can be distinguished: "Grande Parure", consisting of a tiara, brooch or jewel for the breast area, earrings, necklace and two identical bracelets; and the "Petit Parure", consisting of a necklace, earrings and brooch.
We call any matching jewelry combination a suite, which would usually be made up of a necklace, earrings, a bracelet and a ring.
They are sets on which more work is invested than usual, seeing as gems must be found that coordinate in both color and texture.
It is more common to talk of jewelry suites for the female gender, however, we can also find masculine ones consisting of cufflinks, a tie clip, and key ring or pendant.
The last reproduction we did of a Baroque style suite consists of a necklace, bracelet and earrings. This suite is made from brass and semi-precious stones, and entirely handmade by our expert goldsmiths.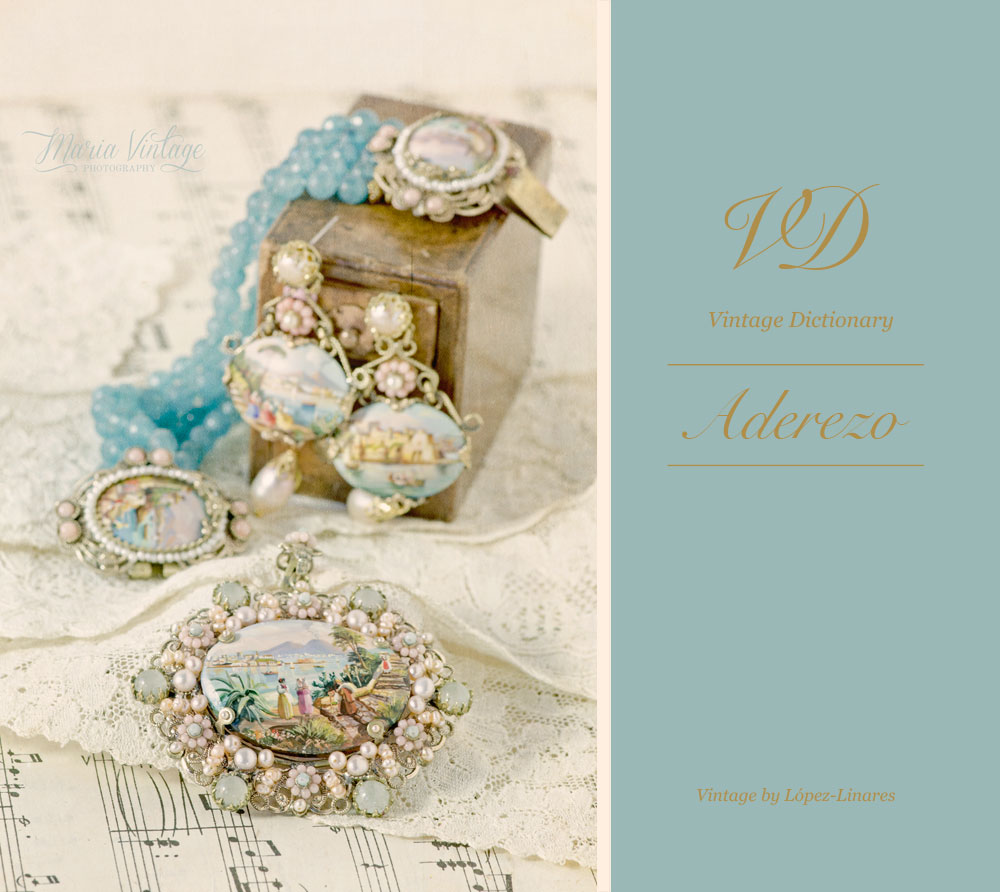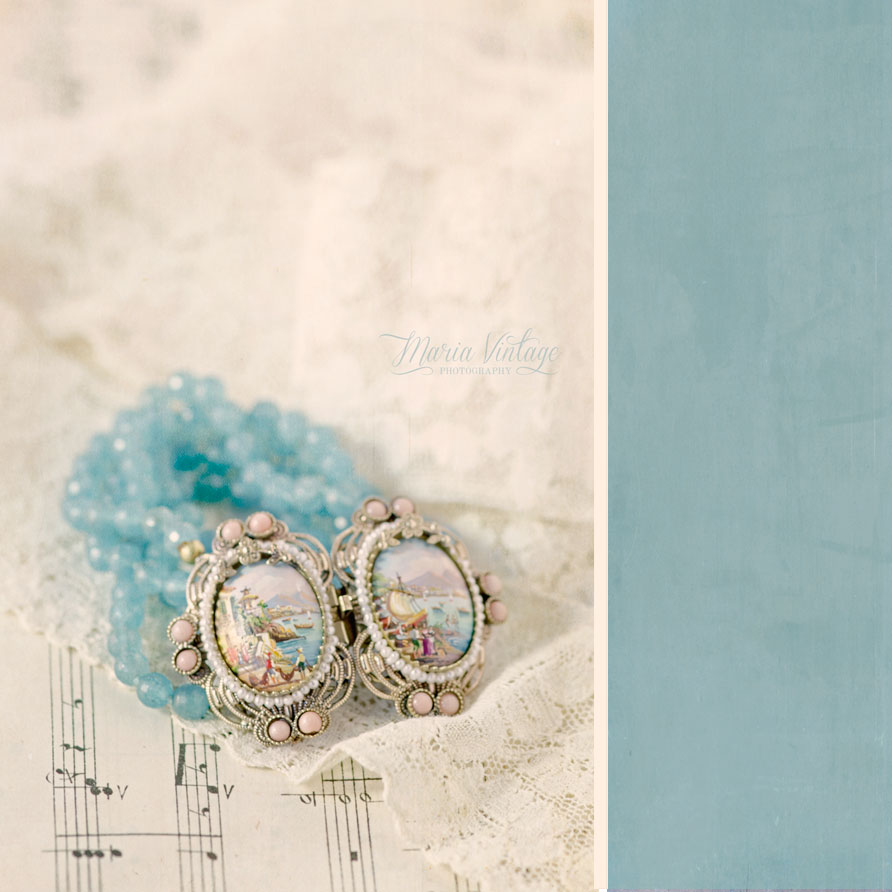 Images: @María Vintage Photography