Year: 1946
Director: Charles Vidor.
Cast:
Rita Hayworth (Gilda Mundson Farrell)
Glenn Ford (Johnny Farrell)
George MacReady (Ballin Mundson)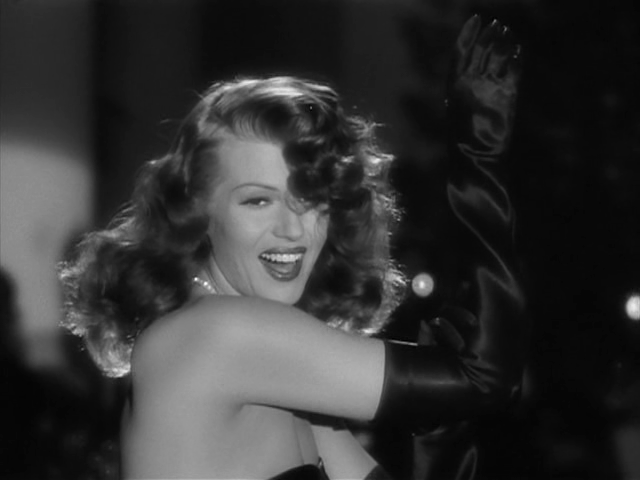 "Gilda" is Rita Hayworth and Rita Hayworth is "Gilda". Independently from the film's plot, more or less attractively, Rita Hayworth completely absorbs and takes over the leading role.  The entire film revolves around her, and her ability to captivate men in the film filters through the big screen and leaves all of us in love with her beauty, her sensuality and her character.
"Gilda" is a melodrama with a masterful structure. It contains some bitter, cynical, and wonderful dialogues which make it an essential work piece in black and white cinema.
This masterpiece hasn't lost anything over the years. It speaks to us of solitude, friendship, greed, love and violence.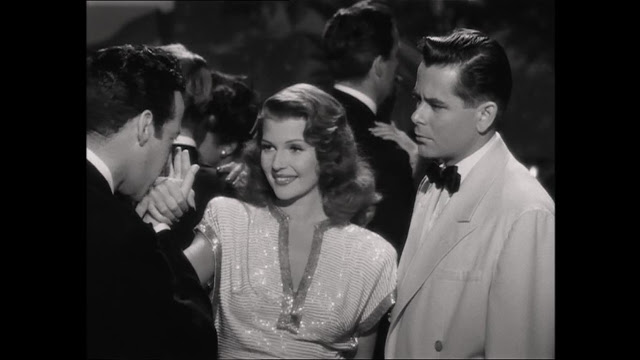 Glenn Ford, who had us accustomed to his roles as a good, trustworthy and honest man, becomes a wild animal absorbed by jealousy.
Without a doubt, the most famous scene in the film is the "strip-tease". This "strip-tease" is the scene in which Hayworth takes off her glove whilst performing the unforgettable song "Put the Blame on me Mame" which, incidentally, was not sung by her. This scene reminds us once again how Hollywood knew exactly how to create eroticism and sex, simply by showing a naked arm.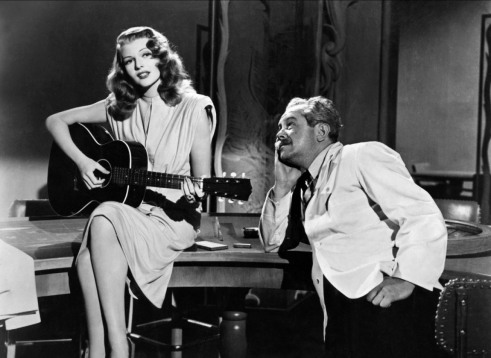 Although perhaps it isn't one of the best films in history, Gilda is, without a doubt, an indispensable film in cinema's history, and within the film, Rita Hayworth depicts one of the most beautiful and seductive women of all time.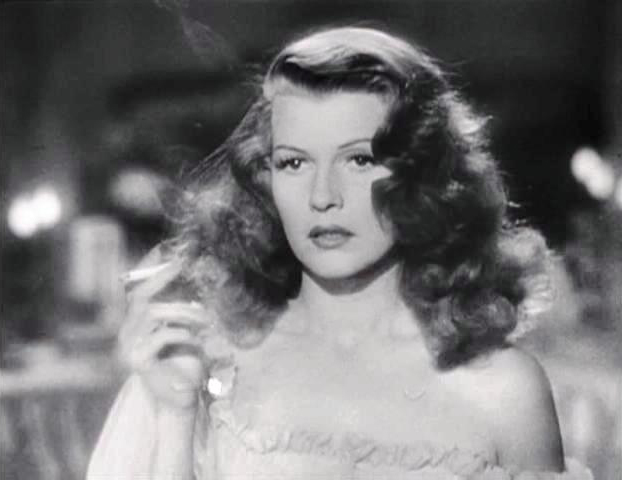 It was awarded by the National Film Preservation Board in 2013.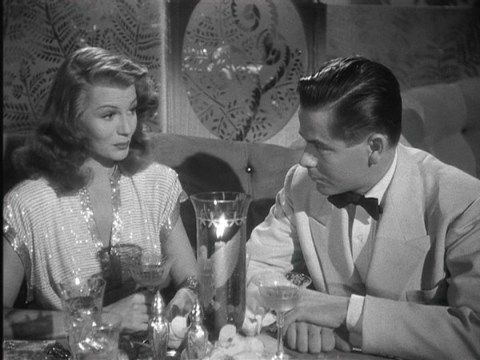 Curious Facts:
The truth is that when Rita Hayworth slapped Glenn Ford; she broke two of his teeth.  Glenn Ford did not move until he finished the scene.
The photograph of Johnny Farrell as a child is, in reality, a photo of Glenn Ford's son.
Rita Hayworth had to wear a corset during the filming "Put the blame on Mame", as she had just given birth to her first daughter.
Rita Hayworth's songs are dubbed. Unfortunately her voice seemed too weak, something that made the actress bitter for the rest of her life.
Rita Hayworth's strapless dress, designed by Jean Louis, is based on a dress in the painting of "Madame X" (a famous Parisian character from the nineteenth century), painted in 1884 by John Singer Sargent. It cost 60,000 dollars, a barbaric amount of money for the time. In April 2009 it was put in auction, but it was withdrawn due to a lack of bids. It mysteriously appeared on eBay in September in the same year at a starting price of 30,000 dollars. However, I am unable to tell you what happened to the painting.
The famous glove scene from Gilda has been parodied in a number of films, highlighting above all the one of Jessica Rabbit in "Who Framed Roger Rabbit".
The film participated in the first edition of the Cannes Film Festival together with "Notorious", by Hitchcock which, curiously, has many similarities in the plot (South America, Nazis, a woman torn between two men).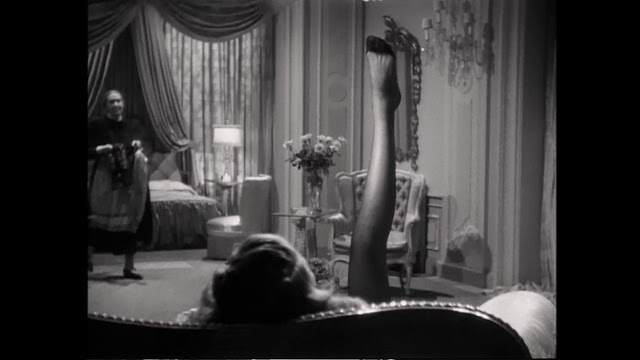 GILDA, (THE ENTIRE FILM):
Memorable scenes:
Images:
Isabel MJ.Wordpress, Tiendas Fnac.es, Vipareaforcows.Blorgspot, Diario de una Cinefila. WordPress, Desvario Me Causa El Apetito.