Year: 1953.
Director: Jean Negulesco.
Stars:
Marilyn Monroe (PolaDebovoise).
Betty Grable (Loco Dempsey).
Lauren Bacall (Schatze Page).
David Wayne (Freddie Denmark).
RoryCalhun (Eben).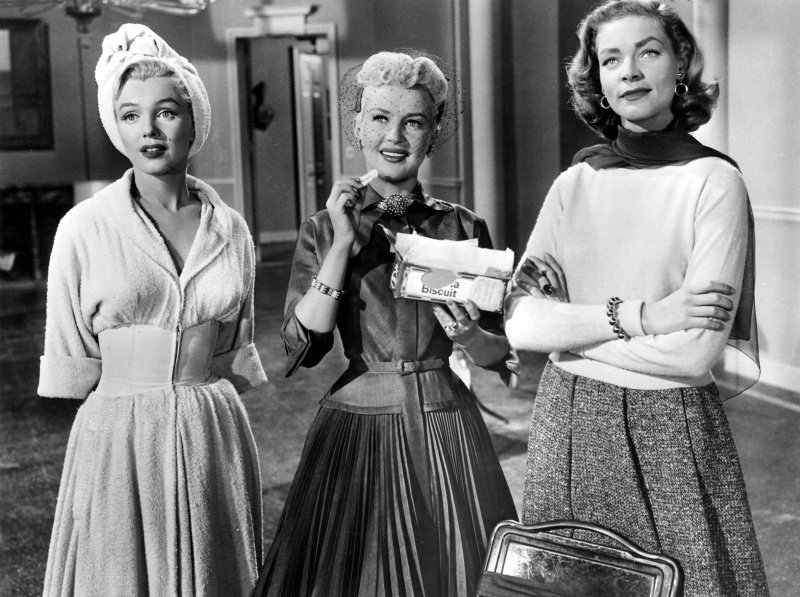 Awards:
Nominated for 1 Oscar to the Best Costume Design, Color (1954)
Nominated for a Bafta to the Best Film from any Source (1955)
Nominated for the WGA (Writers Guild of America) Award to the Best Written American Comedy.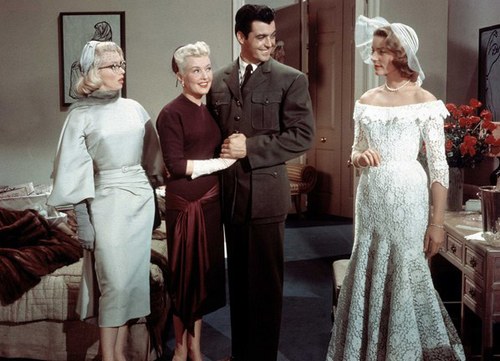 Curiosities:
When Lauren Bacall says as part of the script "I've always liked older men like the one in The Queen of Africa" she was refering to her husband for real, Humphrey Bogart.
This is one of the first movies shot in stereo audio format.
And the first film shot in Cinemascope, although The Robe was released first.
How To Marry a Millionaire has 254 scenes, too many of them for that time.
Lauren Bacall, who had been a model before being an actress gave a lesson on how to be models to the other two actresses.
This is the third movie where Betty Grable plays a role as a model looking for a millionaire to marry to.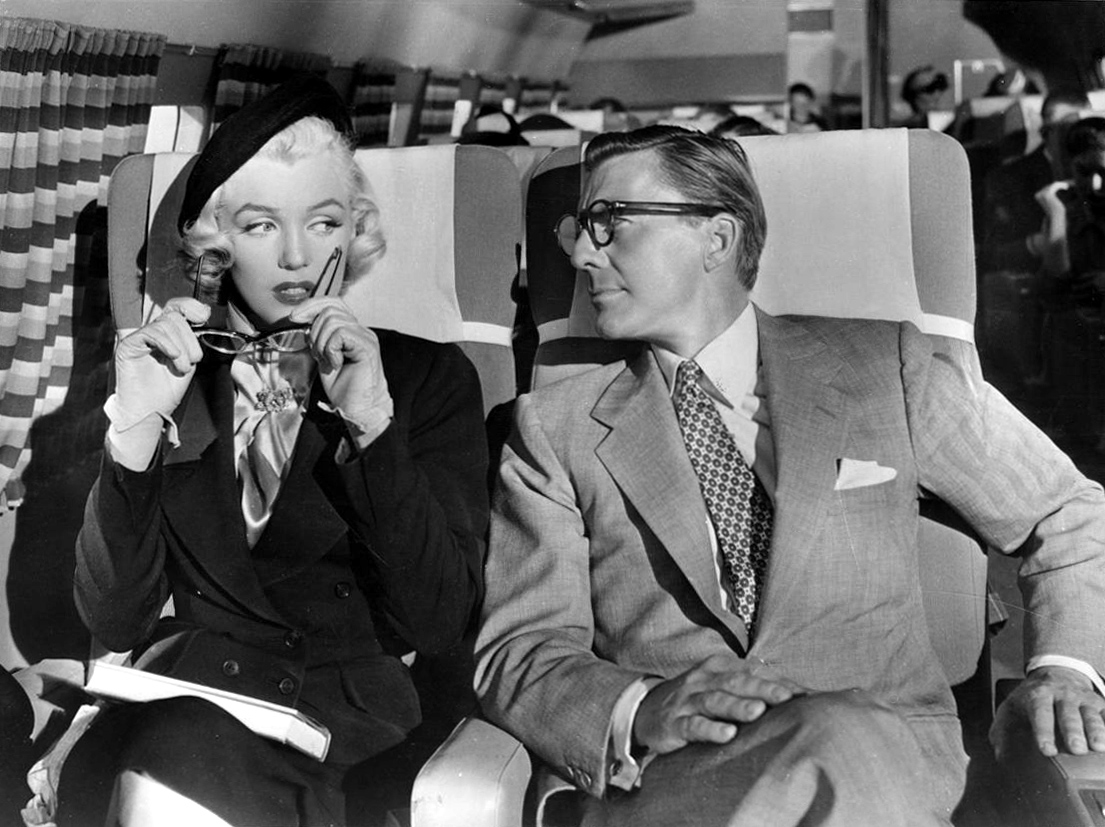 A perfect movie with all ingredients to succeed in theatres: Three beautiful actresses and a very entertaining plot.
Luxury, a bunch of money, glamour and beauty along with the Cinemascope made of this movie a very "rich" one, not focusign just in how rich their masculin characters were.
The country was living a very happy time and this film shows it off. Marylin Monroe was splendid, she's been my favourite actress in the movie. She demonstrates once again she was born to make comedy. She's the most charming naive in the history of cinema.
Lauren Bacall and her slim body gives the group the credibility they needed. And Betty Grable "the girl whose legs worth a million dollars" adds the smart point to the perfect trio.
I can't forget to mention the extraordinary custom design. I think I'd get any and all of the party dresses you see in the movie. The man behind this good taste was William Travilla. No wonder why he got the nomination to the Oscars.
A very funny comedy that achieved a tremendous success in theatres. Besides, I've loved it!
Official trailer:
Images from the Premiere:
Unforgettable scenes:
Images:
cianuroespumoso-alexandra.blogspot.com