Year: 1961.
Director: Delbert Mann.
Stars:
Rock Hudson (Jerry Webster).
Doris Day (Carol Templeton).
Tony Randall (Peter Ramsey).
Edie Adams (Elie Davis).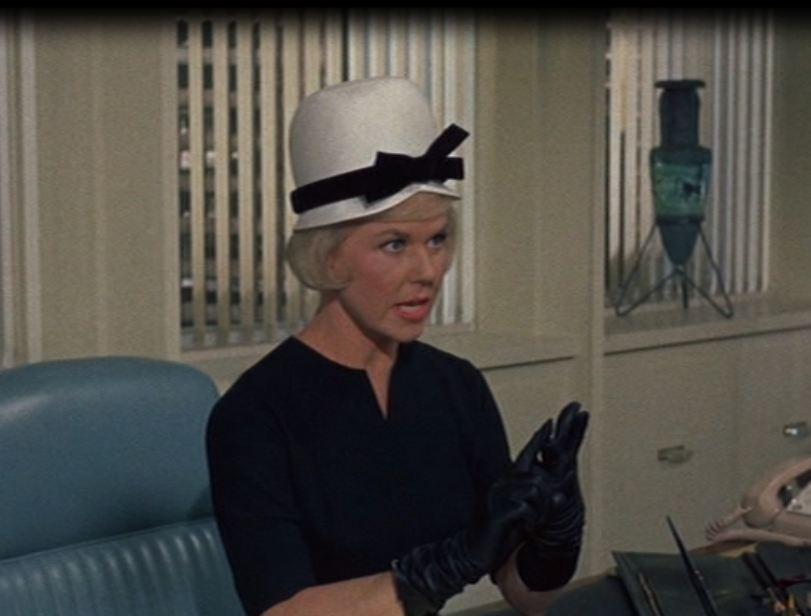 Awards:
It was nominated for 1 Oscar to Best Writing.
Tony Randall was also nominated for a Golden Globe as the Best Supporting Actor.
Golden Laurel Award for the Top Comedy and Top Female Comedy Performance (Doris Day).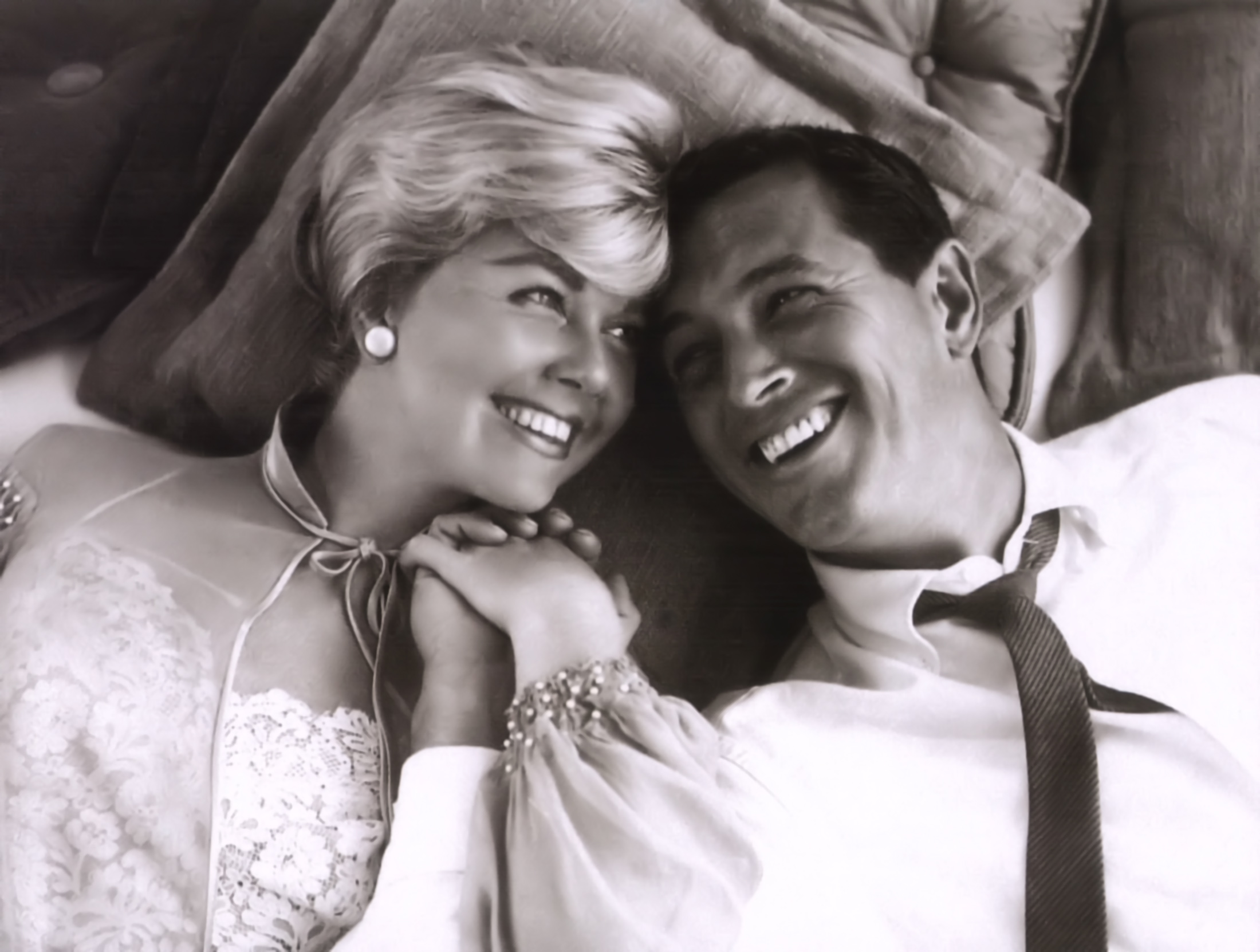 Curiosities:
The original end actually was the couple getting drunk in a hotel. But the final cut was totally different…
Doris Day explained this way how comedies with Rock Hudson were pure elegance: "I've became into a new kind of 'sex symbol' girl, the woman with whom men dream about taking to bed, but not before getting married with her. I'm sexy but pure. Somthing I tried very hard in these movies was to avoid the vulgarity, which truly disgusts me. I loved those scripts about the game between men and women if those were made with style, ingenuity and imagination. Within my vocabulary, vulgarity starts when the imagination succumbs to what is explicit."
The Spanish title is totally different from the original one. In our country they decided to choose a desert (pijama) as a title, which ingredients are peach in syrup, canned pineapple, sour cream, flan, vanilla ice-cream and cherries. Rumors say that this desert makes you be sleepy, so you had to to to bed and have a nap (siesta). You understand why when you see the movie.
The film is supposed to be a satire about the advertising business in Madison Avenue, where the main agencies were in New York.
According to the Director: "Sometimes, we had to do 10 or even 12 shots of one scene, because Rock and Doris used to laugh out loud once and again".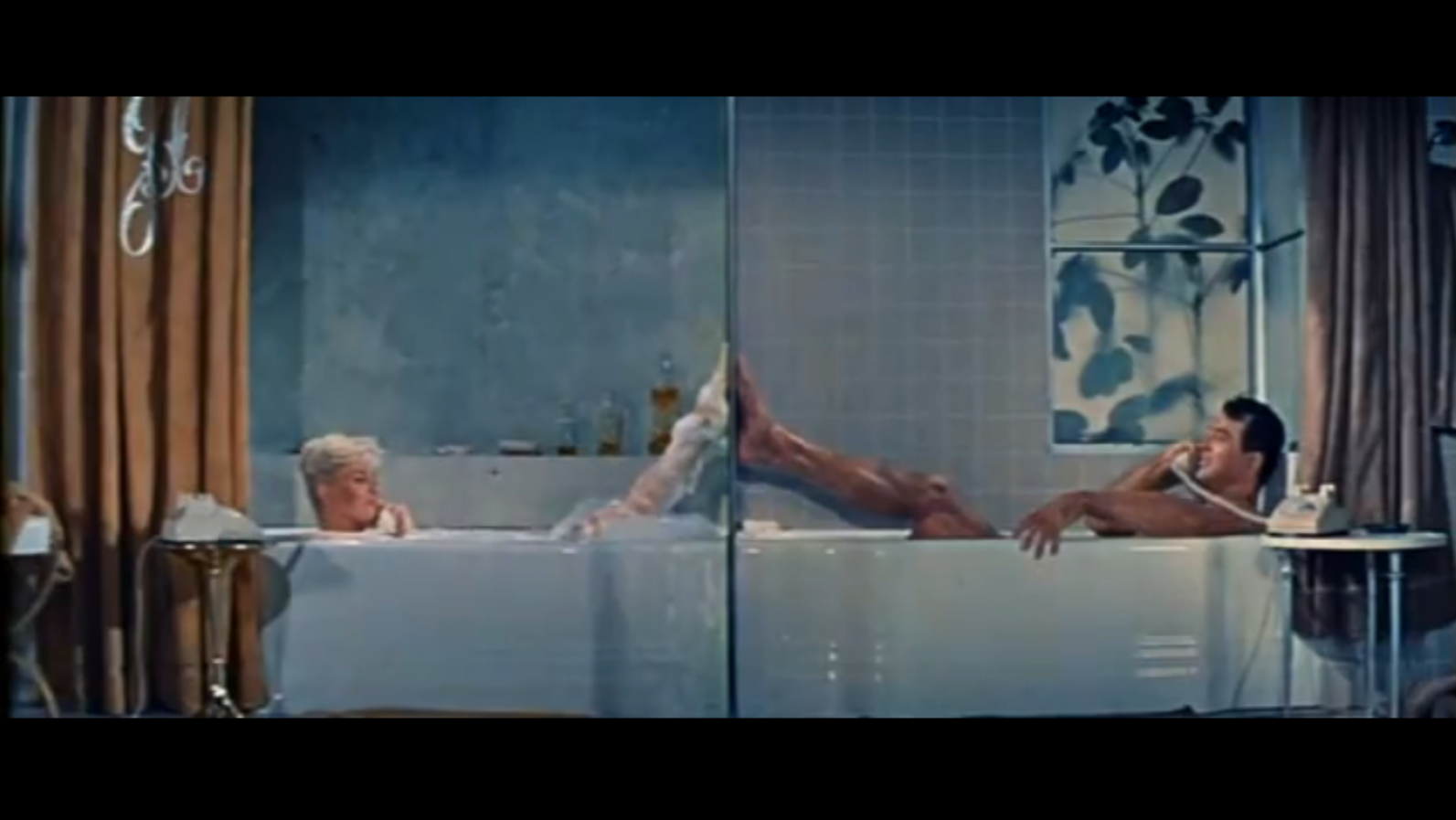 For many of the classic films lovers this is one of the three best romantic comedies by Doris Day and Rock Hudson, since it reflected very well the reality happening among middle class people by the end of the 50's.
With no doubt, they are a couple who won by their own merits to be in the top of the best Hollywood couples in the history of cinema. They were good Friends in real life, therefore they turned to be the funniest couple in cinema.
Audience just fell in love with them, both of them, although the help coming from the unforgettable Tony Randall, the third part in that trio, did the rest for this movie to be a complete success worldwide.
I've enjoyed a lot remembering some of the funniest scenes. Hope you like them too!
Trailer:
Images: