Year: 1954.
Director: Billy Wilder.
Stars:
Audrey Hepburn (Sabrina).
Humphrey Bogart (Linus Larrabee).
Wlliam Holden (David Larrabee).
John Wlliams (Thomas Fairchild).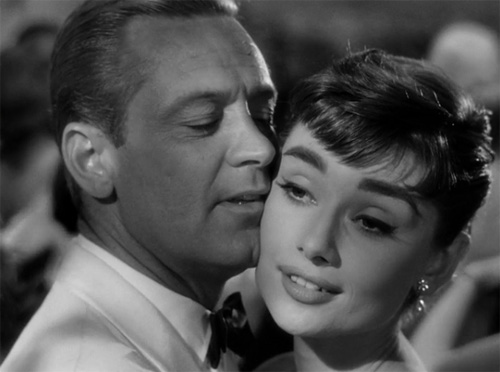 Awards:
It won 1 Oscar to the Best Costume Design, Black and White.
Nominated to Best Actress in a Leading Role, Best Director, Best Writing, Best Cinematography B&W and Best Art Direction-Set Decoration B&W.
The movie won many other awards I invite you to check in the IDBM website.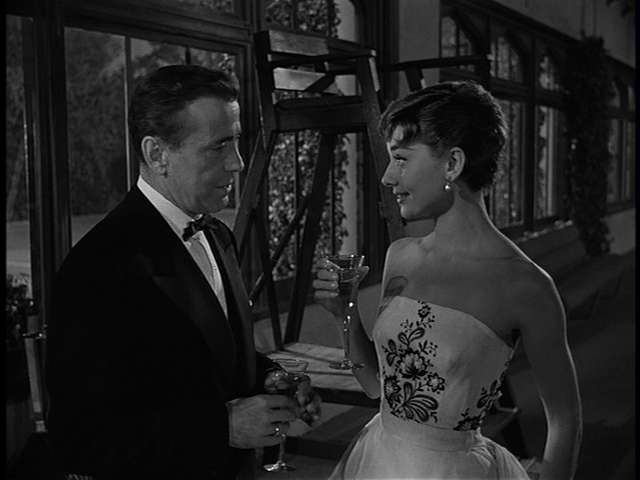 Curiosities:
Audrey Hepburn and William Holden had a romance during the shot of the movie.
Humphrey Bogart replaced Cary Grant in the film. He and William Holden didn't get along well. Bogart didn't approve Audrey's work since he wanted her wife Lauren Bacall in the main role. When Audrey was asked how was to work with Bogart, she replied: It's ok as long as you don't mind to repeat the same scene 20 times"
Although it was Edith Head who won the Oscar to the Best Costume Design, it was Givenchy who designed most of the clothes Audrey Hepburn wore. From then onwards, he was her favourite designer.
This was the second movie where Audrey Hepburn had short hair as a symbol of madurity. It's also the second movie where she had an affair with a man who almost doubled her age.
When Linus takes Sabrina to the theatre they watched The Seven Year Itch. It actually was the next project for Billy Wilder. It was mentioned twice during the movie.
Givenchy thought he was to design the models for Katharine Hepburn, since he never heard of Audrey Hepburn before.
Critic was specially cruel with Bogart as they thought he didn't fit the role.  They considered William Holden much better as Linus and other younger actor in David's role.
The ranch where the movie was shot was own by the Paramount's President.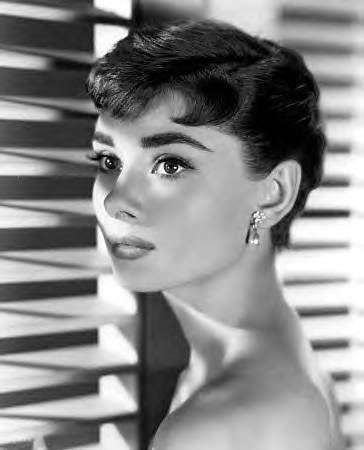 Once again the recurrent story of the Cinderella, this time though adding a really young Audrey Hepburn in the role of Sabrina. After the success and the Oscar won for Roman Holidays, the glory and the famous were around her. Despite the bad relationship among the main actors, "the god of cinema" Billy Wilder got a very well done movie.
Bogart's unfriendly character was perfect for his role. He was so ridiculous when tried to entertain the young girl who was a threat for the union of two huge companies. As cold as ice, as he used to be, he try to seduce who already was in love with his brother David.
I must mention the magnificent custome designe in the movie that was worth the Oscar.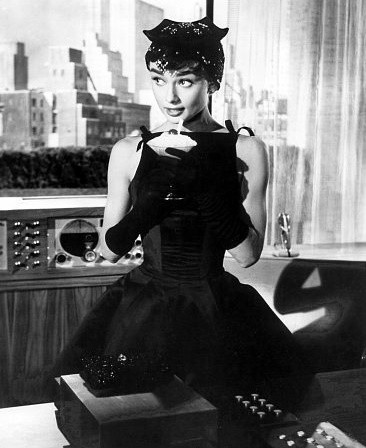 The comedy is perfect as it's the end, and Billy Wilder-style ending that leaves us with a taste of good cinema. An eternal romantic comedy that never will be old-fashioned.
Unforgettable scenes:
Images: