Our September "Vintage Icon" was born in Barahona (The Dominican Republic) in 1912 and was baptized in the church where the remains of Christopher Columbus are believed to be buried. Maria Montez was the first Dominican actress to reach the Hollywood Mecca.
She spent her infancy years growing up in Tenerife as her father was from the Canaries. She was educated in a Catholic Convent there. Since a young age she dreamed of being an actress and, they say, that when she was very small she would take a big sheet to the door of her house and make an improvised stage from it in order to perform small plays.
She had an anxious yet dreamy personality, when she moved to New York in the Thirties; she arrived already convinced that her principal aim was to become a famous actress. In order to reach this the first thing she did was to adapt her biography to make it more attractive to reach the Mecca of film. She changed her name to Maria Montez as a tribute to the ballerina Lola Montez.
Her strong Hispanic accent, her exuberant Latino presence and her great beauty contributed to raise her to stardom in very little time.  Within a few years she became known as the "Caribbean Cyclone".
Since 1942 she was known as "The Queen of Technicolor". She played a lead role in successful box office titles such as "White Savage", "Ali Baba and the 40 thieves", "Cobra Woman" or "Arabian Nights"… In reference to this last film she was quoted to say: "When I look at myself, I am so beautiful I scream with joy".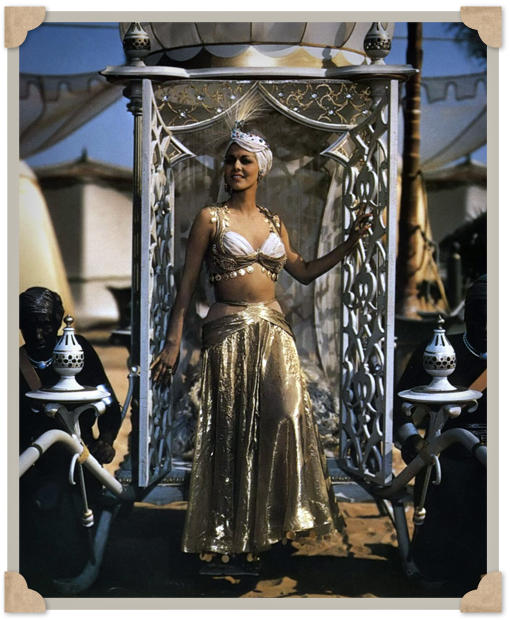 Maria married twice, once in the Thirties to an Irish Banker whom she divorced in 1939 and with whom she had no children, and the second time to a French actor, Jean Pierre Aumont with whom she had a daughter: the actress Tina Aumont.
In 1951 a Hollywood as trologer told her that her life would be short and that she would die a sudden death. She died that same year from a heart attack whilst she was having a hot bath with bath salts in her Paris house. She was 34 years old.
Maria Montez posed for McClelland Barclay, one of the most famous illustrators of the time and pin-up art painter.
TheDominican Republic International Airport carries her name in memory of her.
By her own merits she won her place in theMeccaof film.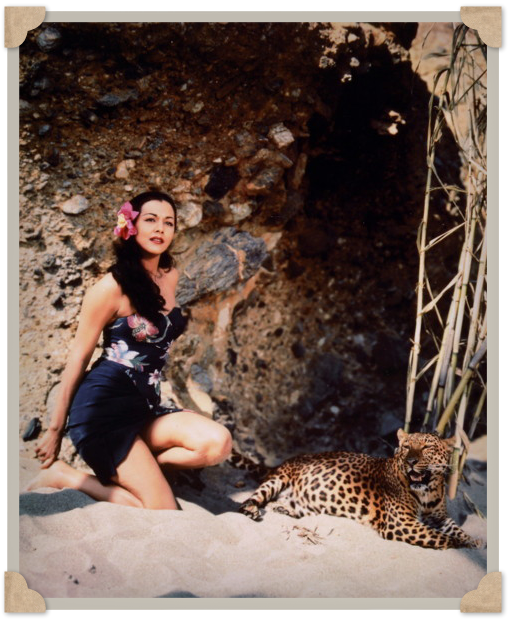 I live you links to three of her most famous films:
In this film the Caliph of Baghdad must hide his identity with a group of travelling actors when his brother usurps the throne. Both brothers lust after the same beautiful dancer who hesitates between power and true love.
"Ali Baba and the Forty Thieves"
A young Prince, accompanied by forty thieves, avenges the Mongolian invaders who assassinated his father and stole his throne.
Upon discovering that his girlfriend, Tolle a, has been kidnapped, Ramu and his friend Kado set off for a Pacific island where all the foreigners are assassinated at their arrival and the inhabitants, who are frequently sacrficed to an evil volcano God, worship the cobra. The island is governed by Tollea's evil twin: Naja the Cobra Woman, who, apart from having plans for her new prisoner Ramu also wishes to eliminate any competition from her benevolent sister.