Year: 1956.
Director: George Stevens.
Stars:
Rock Hudson (Jordan Benedict).
Elizabeth Taylor (Leslie Benedict).
James Dean (Jett Rink).
Carroll Baker (Luz Benedict).
Dennis Hopper (Jordan Benedict III).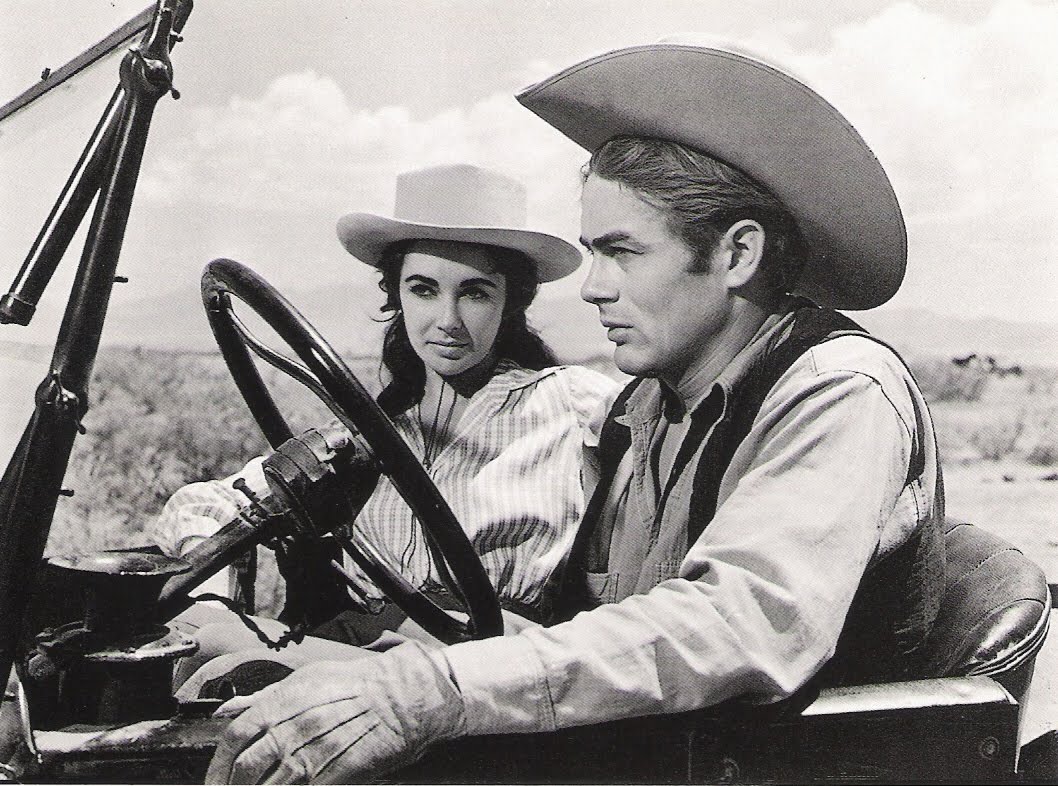 Awards:
Oscar to the Best Director.
Nominated to Best Picture, Best Actor in a Supporting Role (James Dean),  Best Actor in a Leading Role (Rock Hudson), Best Actress in a Supporting Role (Mercedes McCambridge), Best Writing, Best Art Direction, Best Costume Design, Best Film Editing and Best Music.
The movie also won many other nominations and awards you can find here: IMDB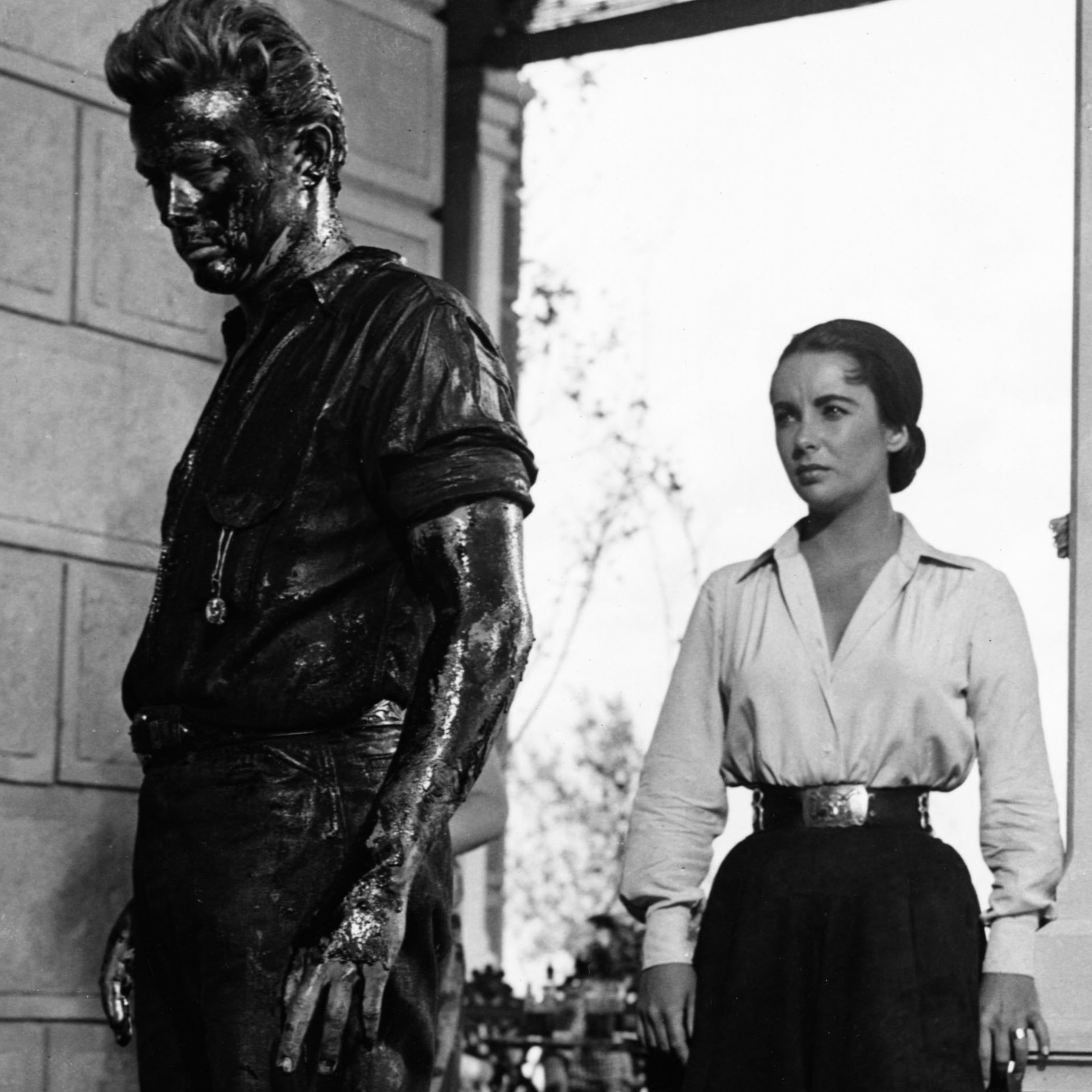 Curiosities:
One night by mid of the shot Elizabeth Taylor and Rock Hudson met for drinks. The following morning at 5 am they had to performance a love scene. Fortunately they didn't have to talk much, because they both were totally drunk! During the shot a few people from the team felt very emotional because the couple was doing a perfect and emotive performance.
After James Dean's death, Nick Adams had to get a double for the rest of the scenes left.
Carroll Baker, whose role was as Elizabeth Taylor's daughter, was in fact older than she was. Dennis Hopper, her son, was only 4 years younger.
Ironically, James Dean made an ad about driving safety. He recommended the viewers "Drive carefully because the life you save could be my own". Two weeks after that advertisement, he died in a car accident.
Grace Kelly or Audrey Hepburn were two of the options for the main female character. Rock Hudson chose Elizabeth Taylor though. The candidates for the actor in leading role were William Holden, John Wayne, Forrest Tucker and Sterling Hayden. Clarck Gable was not an option due to his age.
Alan Ladd could have been done Jett Rink's role. His wife didn't allow him to do it though. Robert Mitchum and Montgomery Clift were also other possibilities.
Jett Rink's character was inspired in Glenn McCarthy's real life, a Texan oil magnate.
The huge painting in the "rancho Benedict" is nowadays in the Hotel Menger in San Antonio, Texas.
James Dean was living his role so much that always wore Jett Rink's clothes.
The movie was one full year in edition.
Although the first Budget was 2 million dollars, the film ended up costing up to 5. However, the movie was the biggest Warner's success in cinemas that far.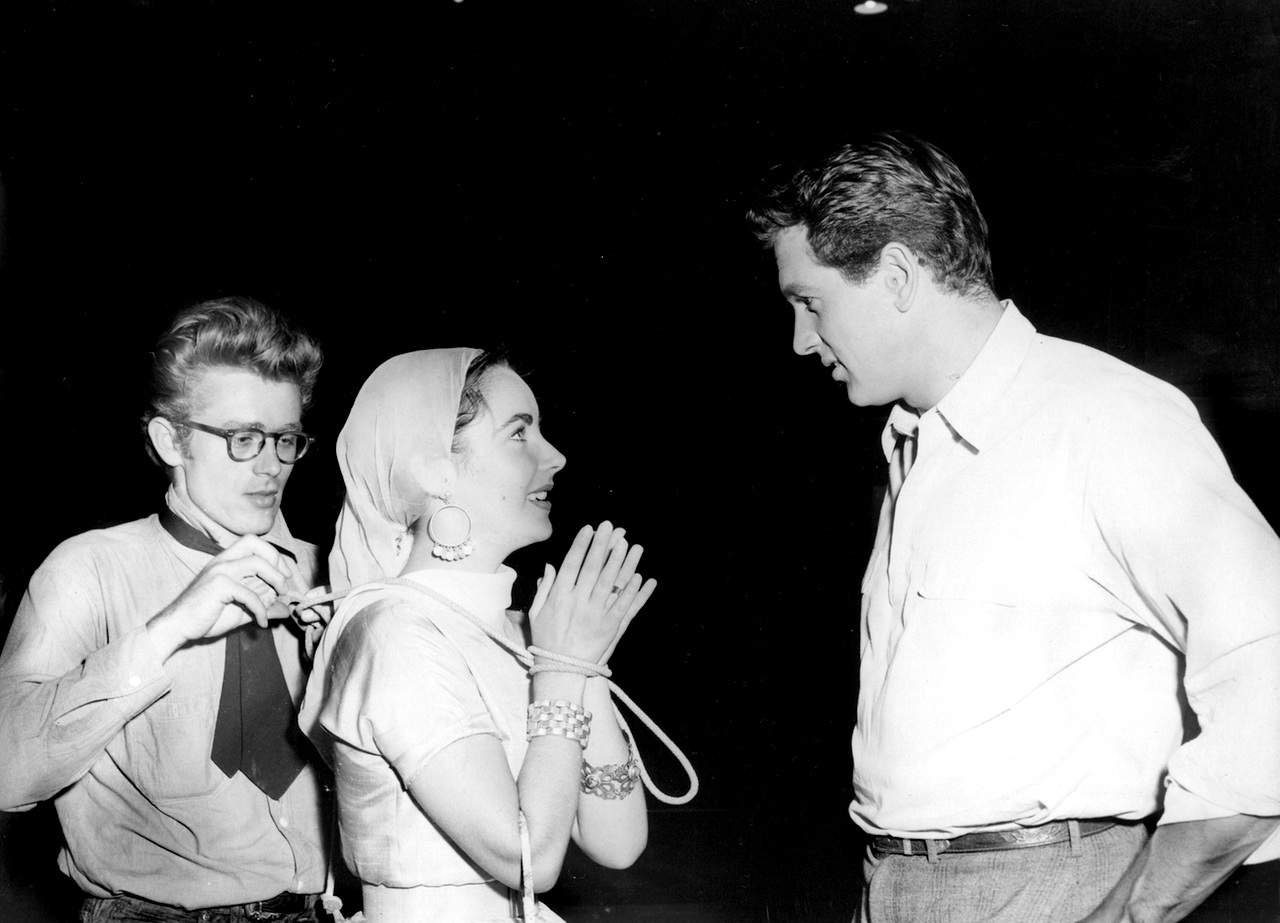 It was the beginning of the era of big blockbusters. Cinema industry was millionaire and at last after the post-war crisis, there was money to cover all.
Jack Warner decided to produce this epic movie about power, money and the social change, everything because of the discovering of oil in Texas. From the red-neck farmer, who spent the day looking after farm animals, to the much more powerful magnates (equally red-neck guys, though)
The couple in the main role will specially grab your attention. Rock Hudson and Elizabeth Taylor are an unusual pair with a great magnetic attraction over the screen. It's not weird. They were very good Friends and perfectly knew each other.
This was the last movie for James Dean. He finished his leyend thanks to a role where the insolence and arrogance were his principal feature.
Unfortunately, this huge movie was adapted years later to a small-budget tv series that stole the magnificence of the initial Giant.
This is with no doubt one of the Hollywood blockbuster you cannot miss.
Trailer:
IMAGES:
inalonelyplaceencounterswithfilm.wordpress.com
bubblemylicorice.blogspot.com.es